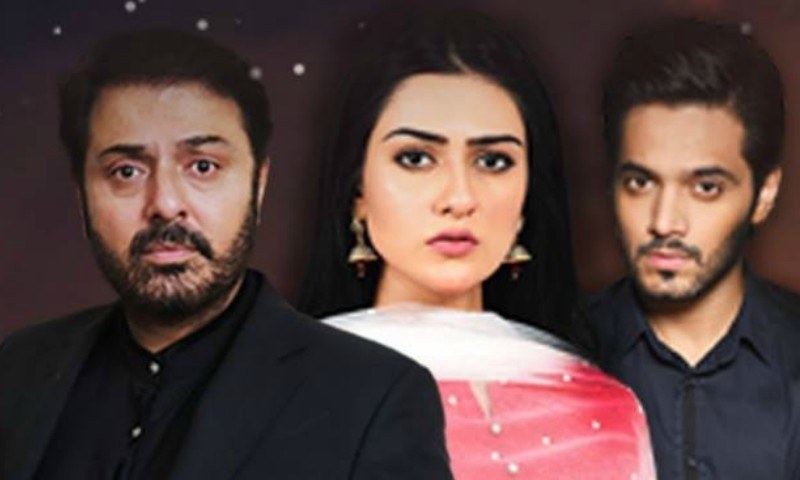 Aijaz Aslam's next production, Ahsaas, reveals the story of a dysfunctional family.

Pakistan might be a land of power shortages, limited water supply and gas crisis, but one thing its blossoming at is churning out one drama after another for its audience. With a plethora of private channels, the production houses never seem to hold back when it comes to producing new projects for the audience. Our drama industry has recently come up with the likes of Udaari and Khuda Mera Bhi Hai - these are shows that tap on taboo topics. However, 'family' has been a recurring theme which project makers, and quite frankly the audience too, can't get enough of. It's only fair though, since family is one of the most important social institution, hence, is an integral part of our reality.
Read: Khuda Mera Bhi Hai: Are Pakistani dramas finally opening up to reality?
But one cannot deny that the family theme gets boring if it is shoved down our throats day in and day out. It seems like the theme of family is never going to get old and more writers and producers are jumping on the bandwagon.
In a time where shows like Westworld and Narcos are being introduced into our lives by the west, in Pakistan, we are still stuck with dramas that are all about the amount of innovative mistakes family members can make in a lifetime.
Such is the concept behind Urdu1's upcoming TV serial, Ahsaas, which stars Noman Ejaz, Sara Khan, Nida Mumtaz, Noman Habib, Ghana Ali. With guest performances by Faysal Qureshi and Zeba Bakhtiar, the drama aims to explore the workings of a family, which goes through its fair share of problems like every other family in this world.
"It's a star studded drama based on a true story of a rich and affluent family. Basically, a father of two grown up children gets married to a girl of his children's age. There are a lot of emotional moments in the journey and every character has their own story connected to this house. It is a must watch and lot of people can relate to the story," shares Aijaz Aslam, who is producing the drama serial.
It is no secret that our society is filled with stories like these where one man's wrong decision affects the whole family and creates problems for them, hence, we can't help but agree with Aslam over the statement that people will be able to relate to it. While the said topic has already been highlighted on our TV screens many a times, the drama makers will keep focusing on it as long as this issue remains a part of our society's reality. After all, the media is a reflection of its society.
"The drama serial has brilliant performances by Noman Aijaz , Sarah khan , Wahaj , Ghana Ali , Yasir Mazhar, and Fariya. The Sound track ( OST ) is done by Nandini Srikar and it's awesome", added Aijaz.
Produced by Aijaz Aslam, directed by Najaf Bilgrami and written by Qaisera Hayat, Ahsaas has gone on air on Urdu1 on October 18th. However, even with the cliched theme, we can't deny that the serial looks promising in the sense that it will be a roller coaster of emotions.
Do let us know if you want us to review the drama serial?