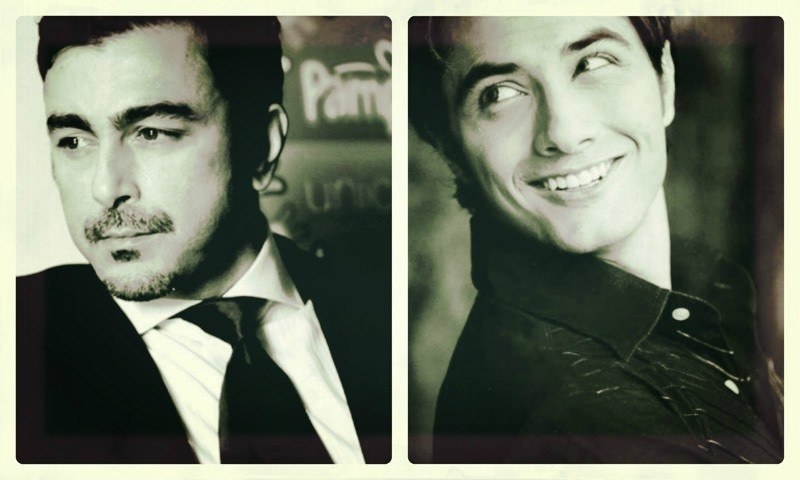 Shaan wished Ali Zafar all the best and also stated how proud he was of the local industry.

There is only one actor in our film industry who has proactively been vocal about not working in a Bollywood movie and has stood his ground regarding the matter - Shaan Shahid. Even when the Pakistani film industry was barely producing any films, he never for a second considered working across the border - unlike a number of our actors including Fawad Khan, Mahirah Khan, Saba Qamar and Ali Zafar to name a few - and we respect him for that!
Instead, he kept his focus on the revival of our own cinema and now, he is gearing up to release his films Zarrar and Arth 2 - both have been partially shot in the UK.
Post Uri attacks and MNS banning our artists, Ali Zafar realised this was the best time to make his debut in a Pakistani film. News of Ali Zafar signing a movie with Ahsan Rahim spread like wildfire, and there was one person who was super thrilled with the idea - Shaan! He expressed that this is what he has always dreamt of - our artists working in our local productions.
Ali Zafar is one of the finest actors the country has; he made his acting debut in 2010 with Tere Bin Laden in Bollywood and the movie enjoyed a moderate box office success. After its release, he even bagged a lead role in a Yash Raj movie opposite Katrina Kaif and Imran Khan in the romantic comedy Mere Brother Ki Dulhan. For this he was widely praised and even received a Filmfare nomination. After which followed Chashme Badoor,Total siyapa and Kill Dill.
Read: Ali Zafar wraps up shoot for the Alia Bhatt and SRK starrer
While Zafar's latest movie Dear Zindagi which is a Karan Johar production starring Shahrukh Khan and Alia Bhatt is all set for release, the trailers do not show a single scene of him because of the rising tension between the two countries.
With him already being back in the country and not allowed to work in India, it is wonderful that Zafar decided to sign a movie with ace director Ahsan Rahim. With Shaan always focusing on the point that we are no less than anyone else, the news only made him more hopeful that with top notch actors preferring to work in our own cinema, the industry will progress. On Facebook, Shaan wished Ali Zafar all the best and also stated how proud he was of the local industry
Not one to stay quiet and ignore a compliment from the superstar, Zafar too responded with a very friendly attitude as he also wished Shaan all the best with his movies and disclosed how he always believed that united they could build this industry and take it to another level like never before.
Read:Ali Zafar and Ahsan Rahim debut with an action comedy
With Shaan is busy with his pre production from Pinewood studio in the UK for Zarrar and Arth 2, Ali Zafar is ready to star in Ahsan Rahim's yet untitled action comedy movie which will begin shooting as soon as the lead actress is decided upon.
With Ali Zafar and Shaan Shahid complimenting each other, it makes us wonder how fantastic it would be to see the two stars work together in a project soon (producers, if you are reading this we have just given you a hint)!