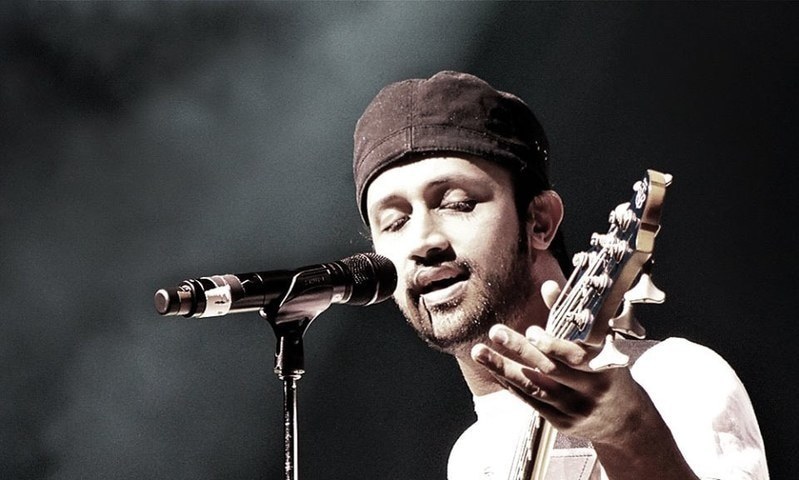 Whether it's fun or forlorn, here's one singer who never lets us down, and this song is no different

If there's one name in the Pakistani music scene whose Midas touch turns any song into gold, it's Atif Aslam. From the days of 'Aadat' and his continuous hit Bollywood singles, to Actor In Law's 'Dil Dancer', no one beats this singer at his own game, and that's for sure. However, with all the flack being received right, left and centre by Pakistani artistes across the border, it seems the singer is sticking to his Pakistani-pop style with his latest single, 'Khair Mangda.'
Whether it's fun or forlorn, here's one singer who never lets us down, and this song is no different. Taking to Facebook, the singer, whose countless fans make him one of the most heard singers in Pakistan, announced the song as a present to his admirers. The video is about a girl who seems to be stuck in the limelight, and she wants to get out of it. It's about not being where your heart truly is and doing something under pressure.
Starring Sana Javed, the phantasmagorical music video takes us into a dystopian world where the marionettes are controlled with no heed to their whims. Perfectly juxtaposing the dark pathos of the video with Aslam's strong vocals, 'Khair Mangda' is a mix no one should miss out on. Plus, if that is not enough, Aslam's tonal range reminds us of the early days of the singer, when his range shot him to instant stardom!
So, if you haven't heard the song that is quickly becoming the number one song in everyone's playlist, do yourself a favour and check out the video now and tell us what you think.