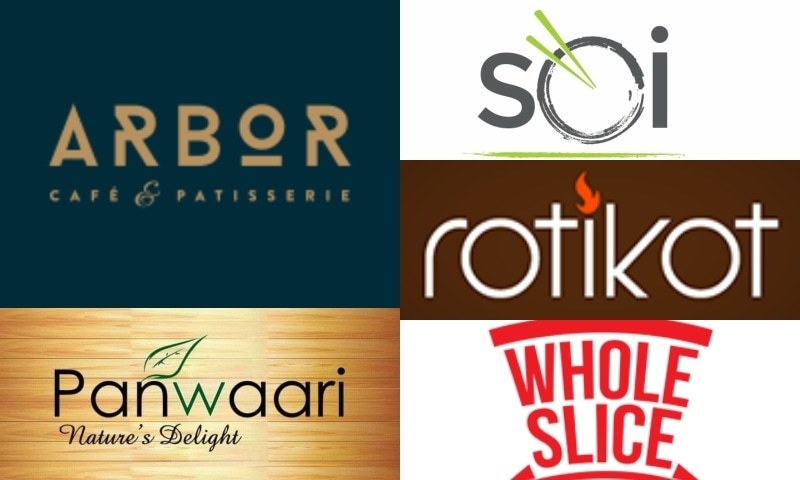 We present 5 new places to satiate your gastronomic cravings in Karachi!

In a country where food plays the largest role in providing an entertainment respite to its population than an actual place of leisure, restaurants mushroom through Pakistan like nothing else! From the food streets of Lahore, the lavish meat spreads of Balochistan and Khyber-Pakhtunkhwa, to the scrumptious seafood of Karachi, nothing comes close to providing the homely culinary experience found in this country, and we surely can't enough!
Now, bringing you some more additions to the gastronomic delights found in Karachi, HIP gives you five new must-try places to add to your list.
Arbor
Set in a quiet lane in DHA, Arbor is the latest eatery to pop up in the metropolis. Designed in hues of blue and white with wooden accents, Arbor screams an uber-rustic - something which the city hasn't seen before. And, if that's not enough, the menu offers delights, which we surely haven't seen before.
Fancy a Kerala Prawn Curry, Agra Snapper or Belgian Chocolate Waffles with Chicken (you heard that right) for a main course or perhaps, a Framboise Pudding for dessert? Well, now you know where to find it!
That being said, while the main courses may sound better, Arbor has carved its niche more so for its desserts, which a Malaysian dessert chef makes to order. Complete with their own style of almost magical plating, the desserts are a must try even if there's no space for anything else!
Pricing: Slightly on the heavier side - a single two-course meal may cost you PKR 1500 or above.
HIP Recommends: Dark Chocolate Mousse
SOI
Open for a few months now, SOI is the latest Pan-Asian bistro to hit the city. While we may already have Tao or Chop Chop Wok as its competitors, the restaurant promises a distinct approach to Asian food like never before, all while providing a trendy interior, which enhances the experience tenfold. Whether it's the traditional Pad Thai or something experimental like Vietnamese Rice Paper Rolls, SOI offers something for anyone trying to quench that Asian cuisine thirst!
With dishes being prepared live on woks, the restaurant promises to bring the best of Asia, all while staying in Karachi. So, if an authentic taste is what you're looking for, without spending huge amounts of airfare, SOI is your best best.
Pricing: Expect the same as any trendy restaurant in Karachi. Keep PKR 1000 for a normal meal.
HIP recommends: Pad Kee Mao and Shanghai Beef Bowl
Whole Slice
If there is one thing in Karachi, which we now believe has exceeded in number from Italy itself, its pizzerias. Whether it's the traditional style brick-oven varieties or the local favourite Pizza Hut style ones, Pizza is love; pizza is life. We all know it, and there's no denying. However, we all know the repercussions of it when our weighing scales scream it, right? Well, we found the next best thing to conquer that.
Say hello to Whole Slice!
Introducing whole-wheat pizzas, in the now-trending 'Make Your Own Pizza' style, Whole Slice offers wholesome goodness; all while making us feel healthy with their organic products. Available in an array of flavours ranging from simple to unique tastes such as Salami and Turkey with Gouda cheese and a hot sauce base, this pizzeria is our latest love.
Want to know what the HIP team has for lunch? Now you know.
Pricing: Expensive than your average pizza - one pie would cost between PKR 100-1500.
HIP Recommends: Mushroom & Salami Pizza with Hot Sauce base
Rotikot
Perhaps the youngest of the lot, Rotikot has quickly become a name stuck to the tip of the tongue thanks to its unique name. Nestled in an alleyway near Seaview, the homely-rustic restaurant offers an array of simple menu items, which rely more on their taste than their names. With an option to select from wood-oven pizzas and desserts like Nutella Naan (you can wipe that drool off right about now), amongst a good range of starters and drinks, the food offered to us made our love for the place grow to a huge extent!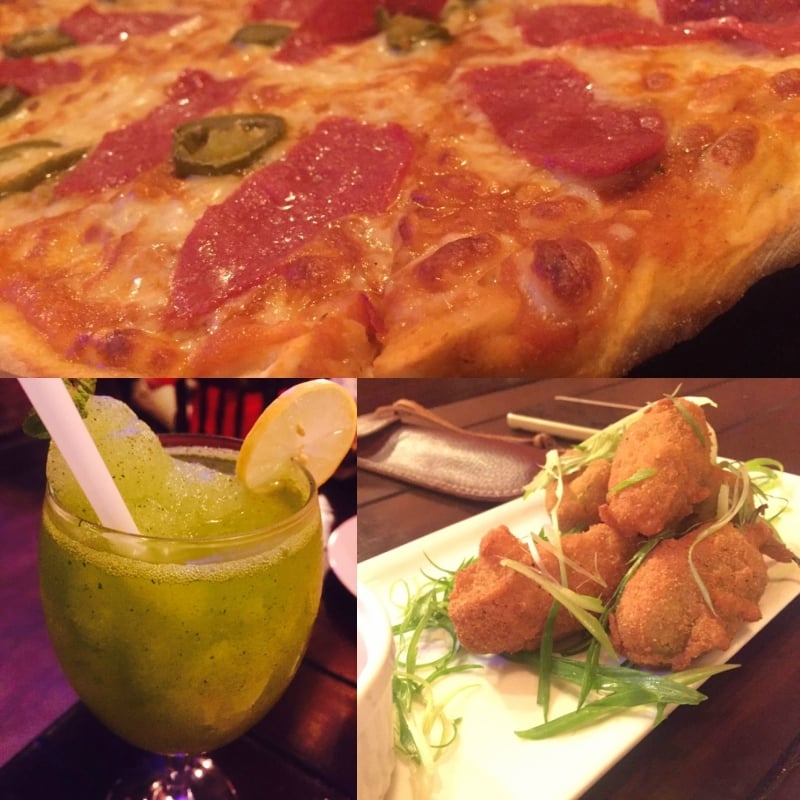 As delicious as it's cost-effective, we think we've found everyone's latest hangout place and we don't think anyone's going to complain anytime soon! So, if you're looking for a new place to try out this weekend, look no further as Rotikot is that perfect pit stop on your way to Seaview!
Pricing: Expect around PKR 1600 for a three-course meal and a drink.
HIP Recommends: Nutella Naan
Panwaari
Much like the name suggests, Panwaari is an abode for Pan-lovers that has carved its niche in Karachi with its own angle to the Subcontinental delight. Providing the city with its hyper-inflated need for Pan, the small store located in Bahadurabad offers an array of tailor-made pan creations that you're sure to find nowhere else in the metropolis.
Fancy a Coffee pan or a Lychee pan as a after-dinner delight, all while being hygienic and in a safe environment? Well, then there's just Panwaari for that! Plus, if that's not enough, there's a gold pan in the menu that you definitely shouldn't miss out on!
Pricing: More expensive than an average pan, so expect to pay anywhere between PKR 100 to above.
HIP Recommends: Saffron Pan
Let us know which one of these five eateries are you headed to this weekend?