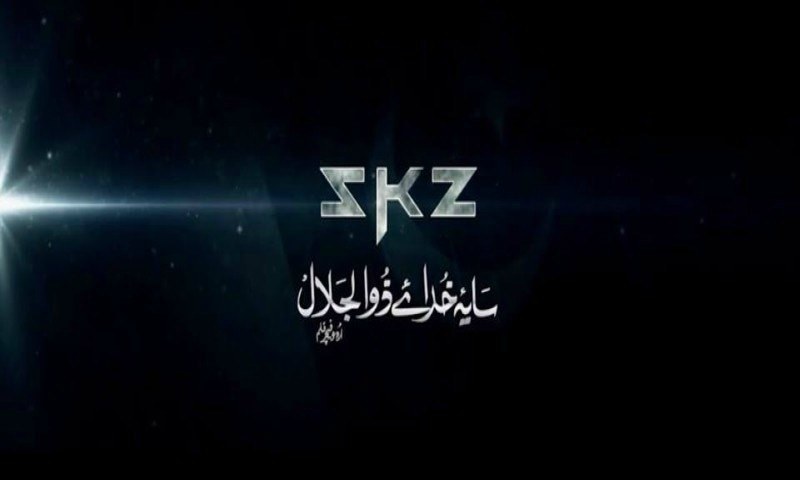 At a time when a plethora of films are mushrooming up from various sides, there are some projects, which take such a long time to finish that they have slip to the back of our minds and suddenly, a reminder pops up that they still exist! This is the case with Saya-e-Khuda-e-Zuljalal, which has taken four years to be made and still hadn't seen the light of day! However, there's some good news in the offing as it has now been announced that film may release soon.
According to Dunya News, the film which has been buzzing since a long time now, might see its release in November. It was in 2013 that the first trailer of the movie was released and then it completely vanished, but the makers again launched a trailer this year in Lahore in a star studded affair which was attended by a lot of well known people from the industry.
Read: Saya-e-Khudaye Zuljalal will rekindle your patriotism
Produced by Dr Touseef and directed by Umair Fazli, SKZ has been made under partnership with Dunya News, and the film is based on Pakistan's story, mainly what our country was expected to be and what it is today. It covers the events ranging from 1942 - when the struggle for Pakistan gained momentum, 1947's painful partition, and finally recalls the ravages of war in 1965. SKZ highlights the sacrifices made during the partition and the war just to give us an independent nation.
The cast includes Javaid Sheikh, Moammar Rana, Arbaaz Khan, Afzal Khan, Asad Malik, Kamran Mujahid, Sohail Sameer, Naved Rana, Shafqat Cheema, Firdous Jamal , Amir Qureshi, Ahsan Najam, Easa, Salman, Saleem Albela & Nayyer Ijaz, Noor, Jia Ali, Rachel Gill, and new entrant Nimra Khan of Blind Love fame.
With such a strong and emotional topic one can only wish the team of Saya-e-Khuda-e-Zuljalal all the very best and hope that it manages to tug at the audiences' heart! .