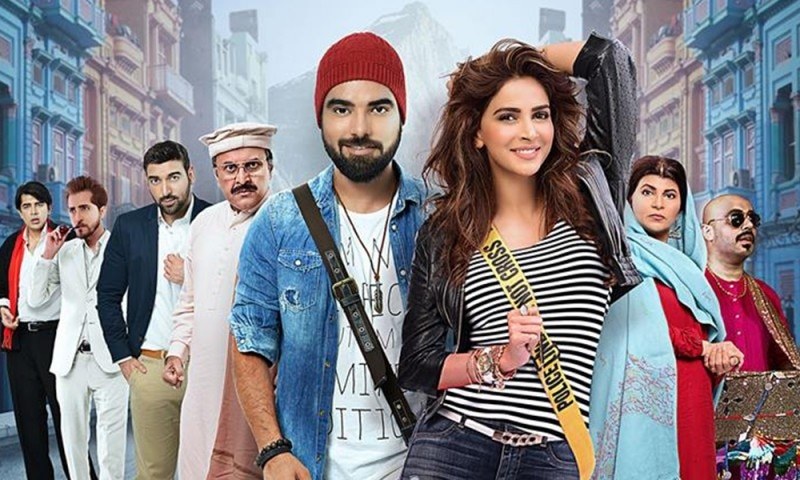 Lahore Se Aagey's music justifies the films fun and frolic, but does it impress us?

Lahore Se Aagey is probably one of the most awaited Pakistani films releasing this year; a spinoff of the film Karachi Se Lahore. A romantic comedy road trip film set in Punjab and the northern areas of Pakistan, from its trailer, which did quite well with the audiences, to the actors who are also quite fan-famous, the anticipation is quite overwhelming. With leading protagonists Saba Qamar and Yasir Hussain, the movie seems great but will the songs also capture the audience's attention? HIP reviews so you don't have to!
Read: Music Review: Does the music of Teri Meri Love Story do justice?
Tere Bina:
The song starts with a very tribal feel to it soon extending to a score which reminds us of the 90's and Junaid Jamshed simultaneously. Where the singer Aashir Wajahat tried his best to arouse us romantically, he epically failed. Let's just say we'd rather play this on Independence Day than Valentine's Day - just saying.
Ehle Dil:
Aima Baig, who undoubtedly has vocals too powerful for her age kept us hooked to Ehle Dil which is announced to be a Bank Alfalah sponsored song. The song has a very college concert feel which is justified in the video perfectly. Further the song is on a happy go lucky tone if one doesn't like it one won't hate it either.
Read: Music Review: ZKHH is the perfect mix of slow tunes and rock
Be Fiqriyan:
Aima Baig yet again hits us with another breezy number. The song is the sort we would enjoy on a road trip and since the movie does revolve around a road trip, it justifies it completely. The beat is light and soothing; the lyrics are a strong combo of motivational quotes is how we would put it. This song any day to make one's mood lighten up.
Zara Si Laga Lo:
Shiraz Uppal the artist known for his work both in Pakistan and overseas has not disappointed us this time around either, though, the number does have a Bollywood feel to it but we don't mind that because it is candy to the ears. We could easily bust a few moves on this one.
Kalabaz Dil:
Aima Baig who has proved herself in this movie and gathered many loving hearts sounds very different in Kalabaz Dil. The song makes us remember the song Ghagra so on so forth does lead to the conclusion that it is an item number which will also be played at many mehendis this season. The song is a duet by Aima & the Coke Studio artist Jaffar Abbas.
The album really did a great job with the up and going songs. They definitely know what they're doing and the songs are definitely worth a listen. On the whole this album has done amazingly well with its genres, vocals and beautiful lyrics. If you still haven't heard the album, you can check it out here.