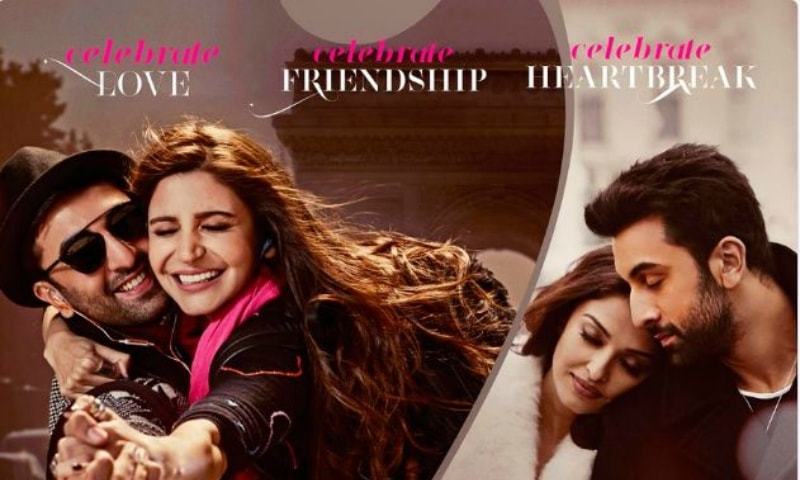 HIP Rating: 2 out of 5 stars
The political drama which revolved around Ae Dil Hai Mushkil's release in both India and Pakistan almost made us feel like KJo might be back with another Kuch Kuch Hota Hai or Kabhi Khushi Kabhi Gham like blockbusters but we think we went a little overboard with our expectations. ADHM makes you laugh and cry (mostly because, it doesn't come to an end) and touches upon much clichéd topics like love, friendship and cycle of abusive lovers, which we know by now is Karan Johar's favorite topic.
Read: Spoiler Alert: Here's what ADHM's story is all about
The film is exactly what the trailer showed it to be; filled with fancy, rich and conventionally beautiful desi rich people living their lives in the United Kingdom. We all know by now that KJo has no place for poor or people with ordinary looks in his film so there is no point in complaining about that. And like always, his characters have emotional problems and we scream yes because at least there is something we can relate to now but then we are left in a state of confusion amidst unnecessary private jet trips and life threatening diseases surfacing in the last 20 minutes of the film.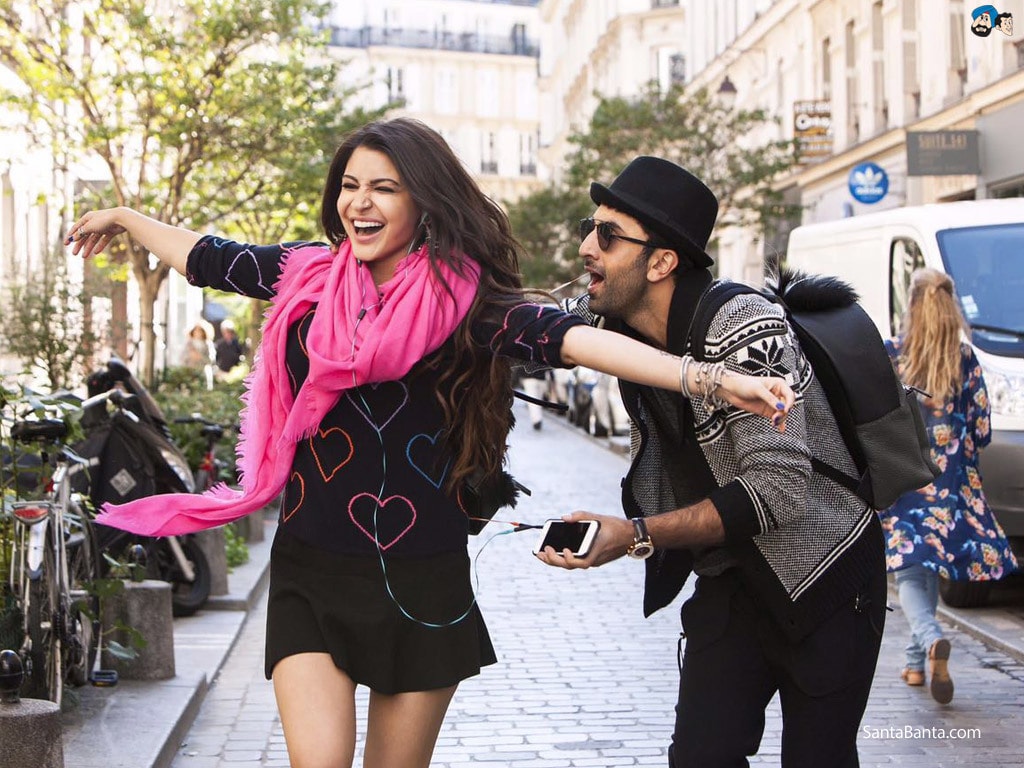 ADHM narrates the story of Ayan (Ranbir Kapoor), a young spoiled and privileged Indian desi living in London who shares a distant relationship with his rich father like all rich kids do in the movies who ends up meeting Alizeh (Anushka Sharma) and of course, after that, drum roll his life changes forever. Alizeh is your typical happy go lucky girl who takes pride in her uniqueness of trying every random activity in this world; from dancing solo to taking free style dance classes. But of course, no girl can be genuinely happy right? There has to be a weakness and with no surprise, we find out about her ex disloyal yet handsome lover, Ali (Fawad Khan). Ali, the perfect cliched bad guy has scarred Alizeh so much that she pushes the "Pyar mai junoon hai, dosti mai sakoon hai" philosophy down Ayan's throat and friendzones him for life.
Abusive lover, Ali, makes a reappearance in Alizeh's life while she is on a friendly adventure to Paris with Ayan which includes Ayan tying up Alizeh's saari and they end up dancing in the mountains (very friendly, indeed.) And of course, she goes running back to him and ends up inviting Ayan to her wedding in Lucknow.
This is where Kapoor impressed us with his acting where he sings for his lost and unrequited love, Alizeh and like always he plays the role of a forlorn lover perfectly, you can feel his pain and actually get a flashback of all the times your love for someone was unrequited. Post the wedding fiasco, Ayan runs into Saba (Aishwairiya Rai) at the airport, a poetess who always talks like she is a courtesan despite living in 2016. We can't help but drool over Rai's on point eye make up and that perfect Urdu accent but she is just a distraction in Ayan's life and her character is only limited to good looks and good articulation, seriously KJo, women have much more to offer.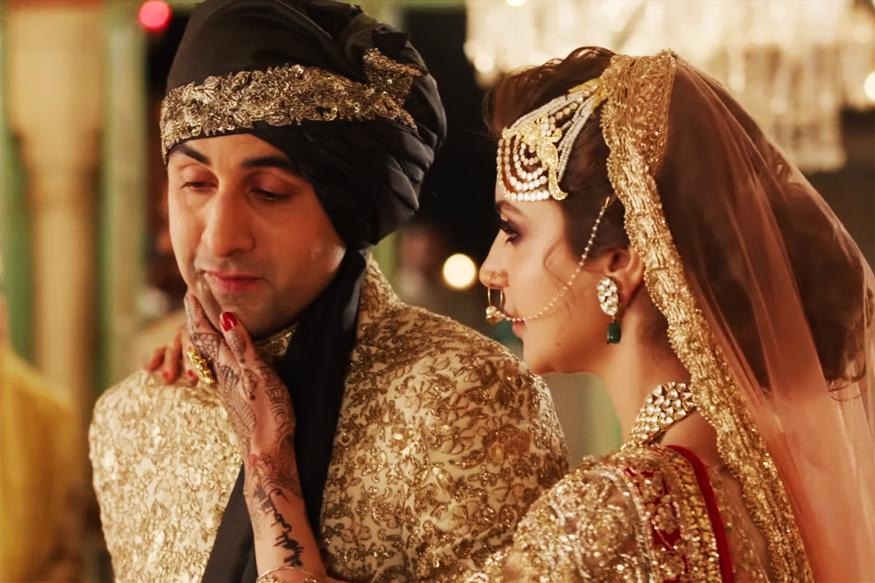 Ayan's chase for Sharma's romantic love is remarkable, he is a lover who doesn't give up and we expect some shake worthy climax but all we get is Alizeh being diagnosed with cancer and Kapoor's love never being returned.
Cameo performances by SRK, Lisa Haydon and Imran Abbas definitely add a comical relief but mostly, they just add glamor so the job becomes easier for the marketing team of the film. The songs are definitely going to be heard at every wedding now but we are left confused that why does the break up song plays before the break ups, hmm, maybe KJo foreshadowed the break ups with the dancing number.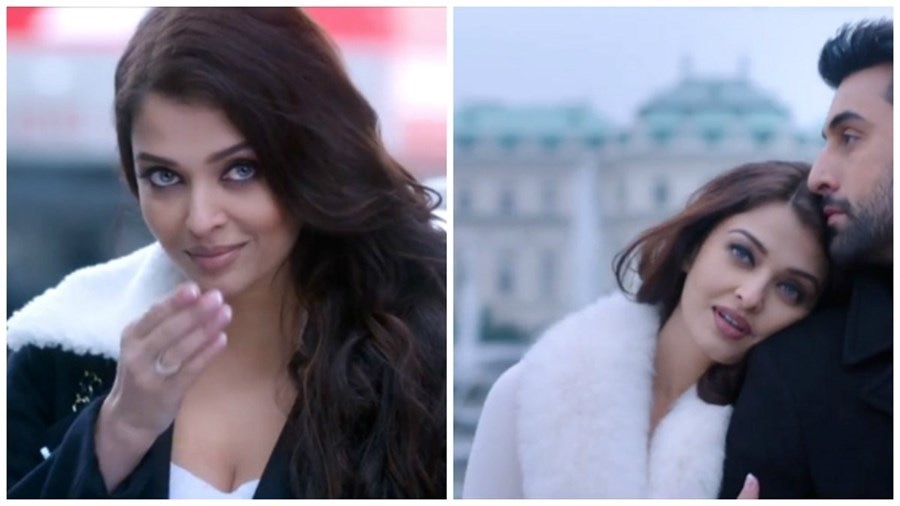 Kapoor's brilliant acting is the only thing that could have saved the film but it wasn't enough and the movie ends with a struggle among glamor, emotional problems, Rai's overdone mascara, and cancer.