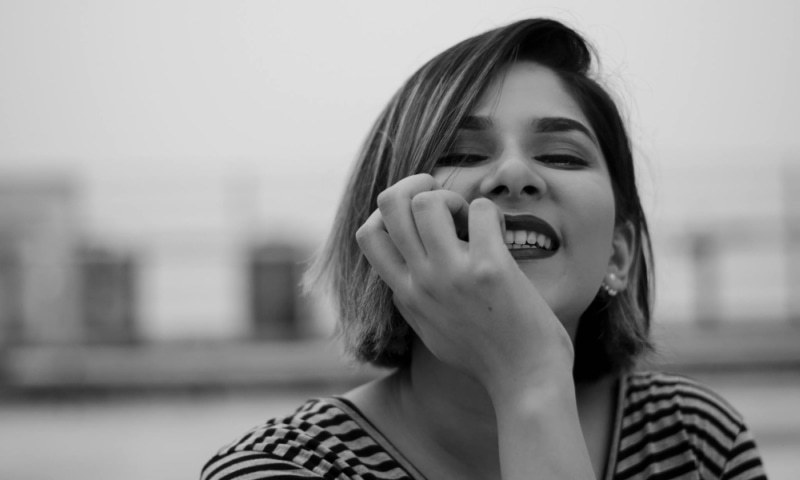 The only female artist writing original tracks and releasing them, we wonder why she has not made it to the top yet?
Rutaba Yaqub aka Roots recently released a single of her upcoming EP. Titled Hold On, the song not only caught our attention but it basically got us hooked; it's a composition that has a very essential lounge feel to it. Roots came to fame when she released her cover of Coldplay song, The Scientist and since then has released two more singles, each of which show off her laconically luxuriant voice and her jumping from one genre to another with such elegance which has simply blown us away.
Read: Success stories in music from Nescafe Basement show
Rutaba Yaqub is a pop/soul artist from Lahore who one could catch singing in The University of Central Punjab campus occasionally; after much hard work, she was recognized by Xulfi after which she shot to fame with her stint with Nescafe Basement. She is the only female artist actually writing original tracks and releasing them - we wonder why she has not made it to the lead as yet.
She made her musical debut with her cover of Passenger's Let Her Go and is set to release her original and ultimately her debut album in the months to come. Working with Patari for the past two years while in conversation with HIP, the vocal juggler told us about her upcoming projects,
"Ive collaborated with many artists, so I shall be releasing an Urdu song soon; which has a completely different feel to it, and I like experimenting with diverse genres."
Experimenting? Miss Yaqub, we think you're quite a scientist here. HIP wishes Rutaba the best of luck for her future. Who says Pakistan can't produce female musicians?