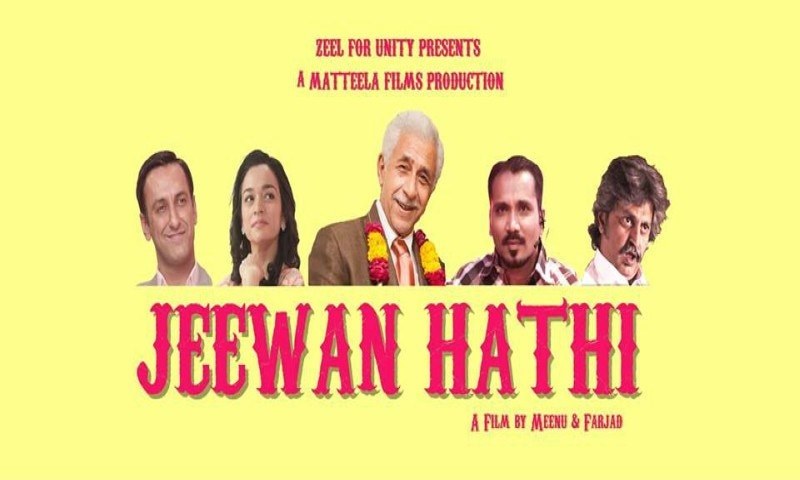 Do Meenu Gaur and Farjad Nabi impress yet again with an important social message?

HIP Rating: 3 out of 5 Stars
While one can proudly say tha Pakistani cinema has revolutionized enough that apart from masala films, one can actually enjoy socially charged films, which bring in an array of different narratives, the revival of such films have received rather lukewarm response. However, if there is one thing that filmmakers must learn, it's that the power of filmmaking is more than just earning money, and thus whether hit or a miss, newer narratives and different genres are a need of the audience. Thus, when Jeewan Hathi recently premiered, the negative response didn't not stop the film from actually giving us a reality-check on media, ratings, and how our lives are in the 21st Century.
Read: Meenu and Farjad clear the decks for a black comedy
Under the banner of Mazhar Zaidi's production, the film directed by Meenu Gaur and Farjad Nabi, stars Naseerudin Shah, Hina Dilpazeer, Samiya Mumtaz, Adnan Jafar, Saifee Hassan, Nazarul Hassan, Fawad Khan and Kiran Tabeer in lead roles. Narrating the story of a TV host, Natasha (Hina Dilpazeer), one lovey-dovey working class couple (Fawad Khan and Kiran Tabeer) where the wife is obsessed with wanting a big tv, an unhappy couple belonging to the upper strata of the society (Samiya Mumtaz and Adnan Jafar), and the producer/director of a TV channel (Naseerudin Shah and Saifee Hassan), the film bring an entertaining plot of an hour using the genre of satire and black comedy.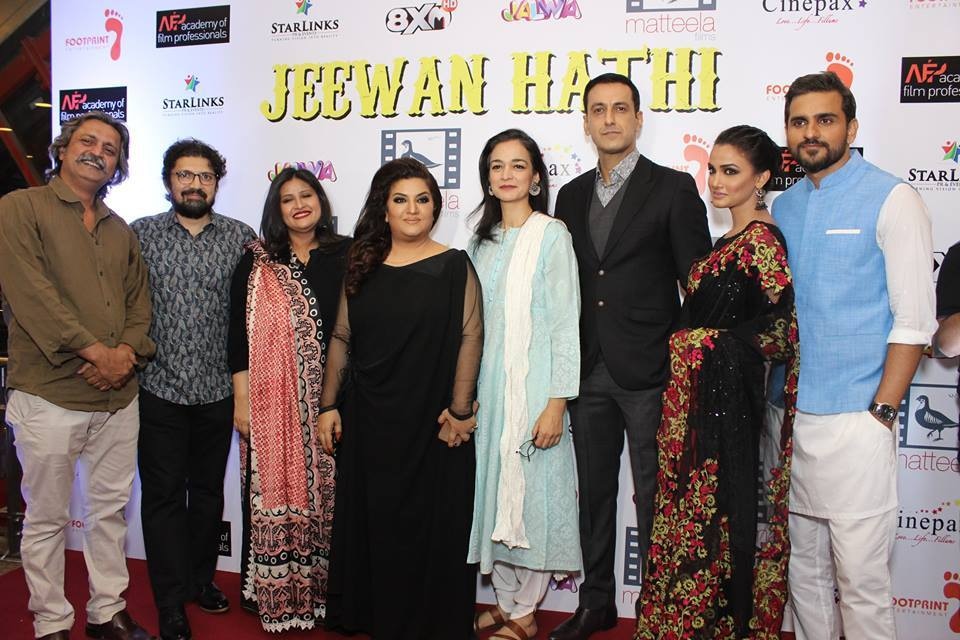 The film starts on a hilarious note where Nighat (Kiran Tabeer) is seen dreaming about television shows and somehow it leads to her and her husband, Siraaj (Fawad Khan) making love. Khan and Tabeer share excellent on screen chemistry which one will witness when they go and watch the film. Then we are introduced to Tabbani (Naseerudin Shah), who is a TV channel owner sitting in piles of money whose wife Natasha (Hina Dilpazeer), is an aging TV host, who in order to save her show's dying ratings, come up with a show called Jeewan Hathi which will have two couples competing against each other and the winning couple will win a new TV and they are all set to make it as trashy as possible just for ratings.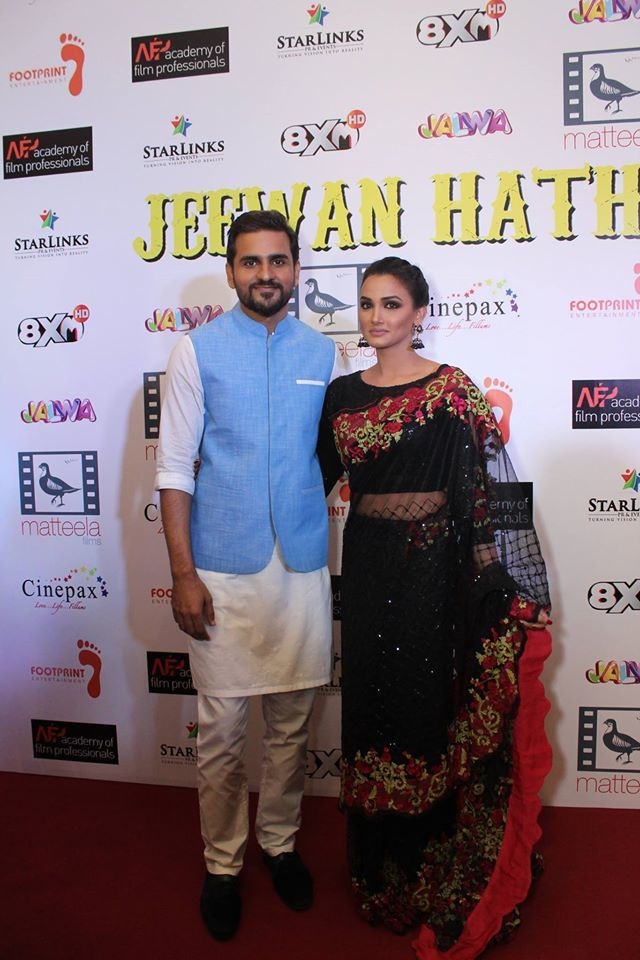 Jeewan Hathi adds to the humorous setting with a dance performance by Hina Dilpazeer, funky music, tacky outfits and bold yet funny dialogs. However, use of terms like Chakka and Hijra were rather distasteful. We get it that Pakistani audience enjoys such humor but it is high time we realize that these terms are slurs that are never funny. It also throws light on the current situation of morning shows through satire when Natasha asks the loser couple to do make up on their wives.
Revolving around all that happens on the show, which of course must bring high ratings, the film is a mirror for our ratings-driven media, which is perfectly represented in the film.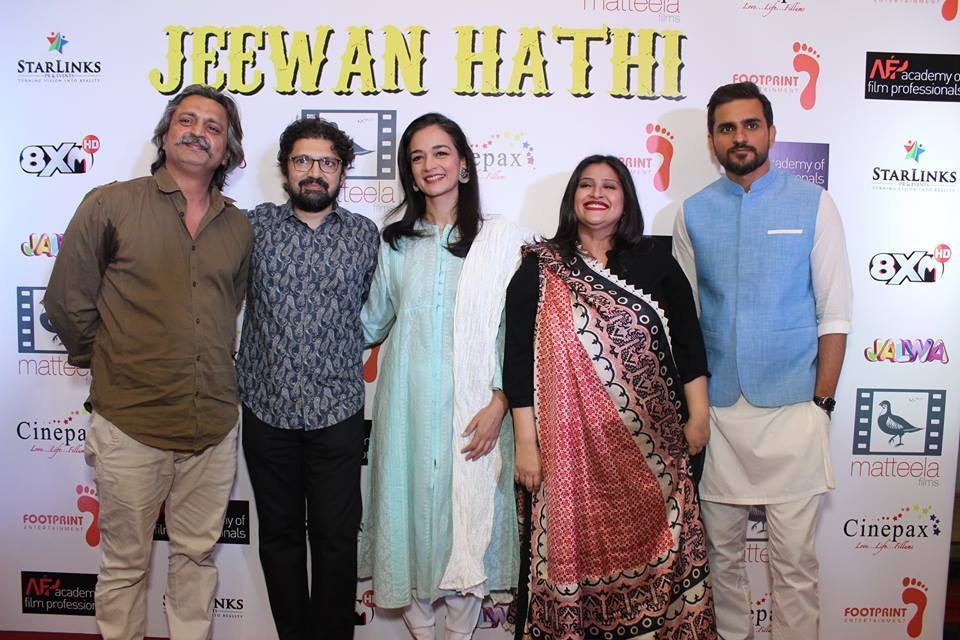 At the end, Naseerudin Shah, in a very Zinda Bhaag moment tells the truth of our reality in a simple sentence; "Loug gaaliyan de rahay hain, per dekh rakhay hain" hence proving media is a reflection of the society and things won't change until we want them to. All in all, the movie manages to deliver a socially charged hour of a bitter truth with satire, humor and brilliant performances.