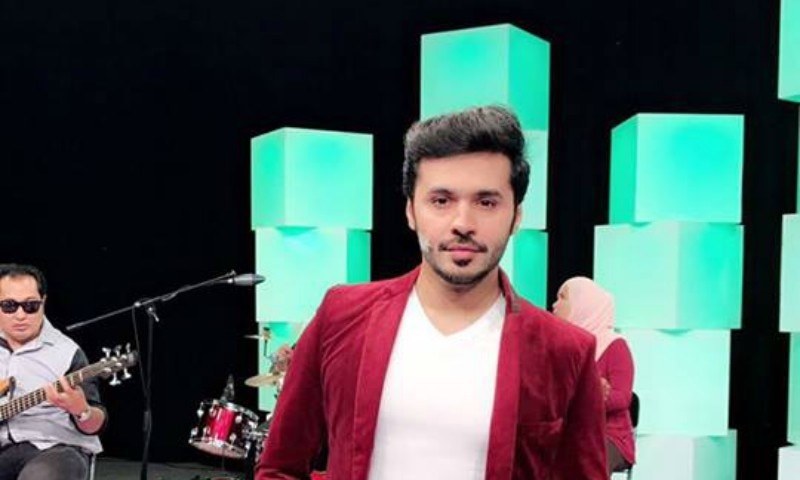 "The exciting part is that we will be performing in the biggest auditorium of Kuala Lumpur called Istana Budaya "- Ali

There are some people in this world who are so multi talented that they excel in whatever field they set their eyes upon. Such is the case with Fashion designer, model, host, socialite, and actor Saim Ali. It seems that there is nothing which this talented guy cannot do, but just when you thought that this is it, the multifaceted powerhouse surprised us by bagging himself a role in the theatrical play Dilwale which, wait for it, is going to be put on stage in none other then Malaysia and Ali will be seen playing the lead, Rahul.
Naturally we were very excited when we saw pictures of Ali on his Instagram practicing for the play and appearing on Malaysian morning shows, and of course given our nature, wanted to know more! Talking to HIP, we found all the juicy details and here is what he told us.
"A Pakistani based production company in Malaysia called ZZ Arts approached me for Dilwale after seeing my various body of work in Pakistan. They wanted me to take up the role of Rahul who is the lead character.Naturally I was thrilled as this was a wonderful opportunity for me to bring Pakistans name forward on an international platform as well as a dream come true for me as I always wanted to do theater," the actor said.
Talking about working at one of Kuala Lumpur's biggest auditouriums, Ali added,
"This is in fact a second part of Dilwale as the first one they performed last year which was a huge hit. It has a lot of songs and I will be dancing to seven of them, the most exciting part is that we will be performing in the biggest auditorium of Kuala Lumpur called Istana Budaya. The sets and costumes are amazing , everything is so well organized that it is a pleasure for me to work with the Malaysian people"
Read : In Conversation With Saim Ali
Althrough it is always a gargantuan task to fit into an international structure of working, to which one may not be used to, it seems that the actor has done so without much trouble.
"In the beginning I have to admit it was difficult to adapt to their culture but they are such warm and loving people that with time I became okay even though the biggest issue was the language barrier which gradually became fine too as I'm working with the best of their actors so they are very accommodating," Ali told HIP.
Appearing on morning shows is nothing new for Ali, as even in Pakistan he has made appearances in various shows and has even hosted segments for various channels. But, appearing on a morning show abroad somewhere is a completely different experience according to the actor.
"The morning show was a remarkable experience, I got live calls from a lot of people who knew who I was as they had seen my shows from Pakistan and let me tell you one thing that the people over there are huge fans of our plays and morning shows," he said.
Excited on his theatrical debut with Dilwale , which started from 4th November and will go on till the 13th at the Istana Budaya auditorium Malaysia, the actor will also soon be seen in some projects back in Pakistan.
"I have been offered a film as a lead in Malaysia and besides that I have signed a very good project in Pakistan with Urdu1. It is a play which will be shot in Karachi and the shooting is expected to begin end of this month," Ali said.