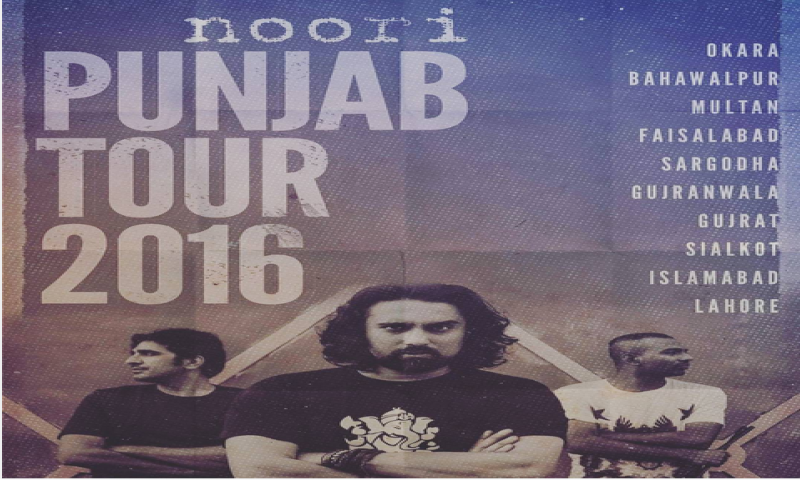 It is refreshing to see Pakistani artists following the international trend of music tours

The Pakistan music industry has been one industry, which has seen its boom, its downfall and its sleepy days but no matter what happens, somehow, our artists manage to pull it back up. From the revolutionization of the distribution of music from CDS to the internet to Pakistani singers not much interested to produce music here, most of our artists still manage to show resilience and never fail to impress us.
And with that being said, let's talk about the Punjab Tour, which Noori, Annie Khalid, Arif Lohar, and Falak Shabir are on, if that's not cool, then what is? We often see international artists touring in their countries but this is something which is hardly done in Pakistan hence we are hoping that what these five individuals have done would turn out to be a stepping stone for our Pakistani music industry. We sure would love a tour of each province by our favorite artists.
The tour started on November 3rd from Okara and will end on December 12th, 2016. The musical squad would perform in Okara, Bahawalpur, Multan, Faisalabad, Sargodha, Gurjranwala, Gujrat, Sialkot, Islamabad and Lahore.
And we can't help but be thankful of the times we live in because the musicians on tour have kept us all updated of their activities via their social media accounts, which HIP has decided to share with you all.
And, it seems like that the Punjabi audience adores them.