The commercial for the new Junaid Jamshed collection is out and it's sexist beyond belief!

"Men act and women appear. Men look at women. Women watch themselves being looked at," John Berger says in his book, Ways of Seeing, and why are we suddenly refreshing old memories? Because this is exactly what comes to mind after watching the latest advertisement of Junaid Jamshed's clothing line.
The new Junaid Jamshed advert is an apt visual representation of the above statement - a male chauvinistic perception to life. Junaid Jamshed has often made headlines due to his misogynistic views and he just took things a step further with the current advertisement of his clothing brand (popularly known as J.).
For those who haven't seen the advertisement yet, here have a look:
No, you aren't alone, we are also reeling in anger after watching the ad.
First and foremost, the commercial in itself is a major surprise move by the brand as it usually sticks to BTL activities - like using headless mannequins and model-less billboards - to display the collections.
Which is good enough, because we aren't too fond of ads made by apparel brands anyway.
Why, you ask? The answer is simple, many of the biggest lawn brands objectify women. They're often found lying curvaceously on sand (or whatever flat surface the director can find) and their sensual expressions aren't in coherence with the product they're advertising. Because how can one feel 'ecstatic' (to an extent that you can't help but bite your lips and tilt your head) after donning a simple lawn suit?
The question, however, is, why make a woman appear sensual and sexy when the target audience is predominantly female?
The answer is depressingly simple; to cater to the 'male gaze'. By all means show any amount of skin you want, it's the inferior representation and sexual objectification of women that is a major cause of concern for us.
For those who don't know, the term 'male gaze' defines how visual arts and literature depicts the world and women from a masculine point of view, which primarily suggests that the presence of women on screen is just for the pleasure of the male audience.

Unfortunately, once impressed with the lack of sexualisation of the female body in Jamshed's ada, we are now flabbergasted at the demeaning representation of women in this particular TVC. The advertisement is not just a display of gender bias that exists in our nation, but also eerily hints towards the fact that women, in our country, are deprived of the freedom to form their individual identities. The woman is merely seen as an object whose personality, thoughts and beliefs are irrelevant.
For instance, the ad shows headless women wearing Junaid Jamshed, simply performing the role of a mannequin that is devoid of life. We can't see whether the faceless women are happy, worried, or sad; they are just going about their lives satisfied with being invisible.
The ad shows women handing a book to the male individuals present in the ad or just sitting there sipping tea like they have all the time in the world. The commercial literally screams, "Oh look at us, we are just useless women going about drinking tea and doing chores, you know, just the typical kind of things us women do."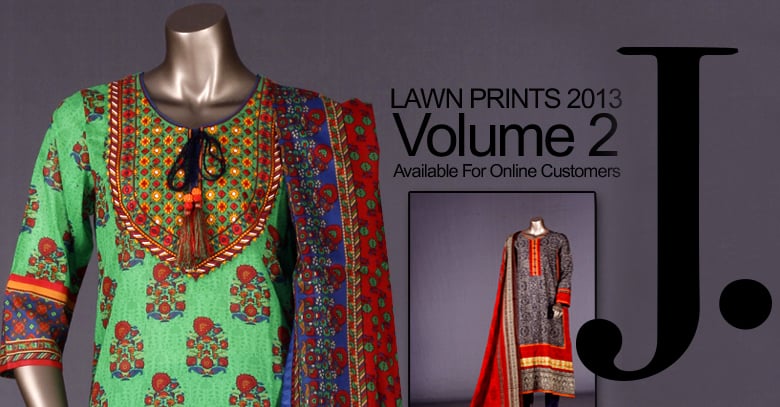 If this wasn't enough, the way the male models - who by the way were bestowed with faces and consequently expressions - are leering at women is even more infuriating. The women, on the other hand, are just walking around, completely calm about the fact that they are being stared at.
Let's pay close attention to how the men are sitting and how dominant their postures are. The way their chins are raised in pride, as if they are the proud descendants of the Mughal Emperor Akbar - who wasn't exactly a nice man - while women are mere 'Anarkalis' all dressed to impress and please the fancy of 'his highness'.
Honestly, it is ads like these that promote the idea that staring at women (known or unknown) is absolutely normal. After all, that's what we women live for, right?
Our sole purpose of buying lawn/cambric suits is to attract the 'male gaze'!
No matter what Junaid Jamshed's brand team's intention was behind creating such a sexist ad, we have only one word for the brand: appalling! The ad has convinced us to to do the exact opposite of what it was supposed to do - never set foot in his shop ever again.
Also, let's not forget that it is women, who have made your business such a huge success, and all it will take for them to destroy you, is switch their brand preference.