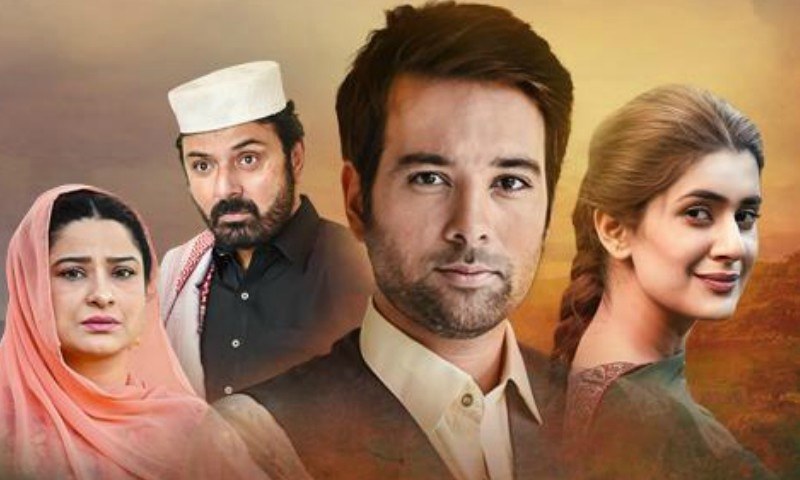 The show highlights important issues like honour killing, Vanni, and patriarchy.

Comprising of an interesting cast ensemble, powerpacked peformances and a strong storyline, Sange Mar Mar has an interesting take on the cultural problems of Pakistan. Surprisingly, despite being a show loaded with social issues that are considered too serious to be enjoyed by the masses, the drama has managed to keep the audience hooked. However, the credit to Sange Mar Mar's sucess goes to its old age charm, stellar performances, and the artful way in which it highlights some really important issues of our patriarchal society.
Directed by Saife Hasan, Sange Mar Mar has struck a chord with the audience due with its unique storyline which explores the deep dark secrets of the Pakhtun culture. You might go "But they can't treat women like this nowadays!" when you watch Sange Mar Mar and maybe, that's why the writer, Mustafa Afridi, has sprinkled subtle hints across the show that it is set in the late 70's and early 80's. This becomes clear when Aurang – played by Mikaal Zulfiqar – arrives in Saifur Rehman's village to know the truth behind his brother's brutal murder, and the village elders are seen discussing the Soviet invasion of Afghanistan.
Read: Kubra Khan's debut drama 'Daasi' is all about Pakhtun culture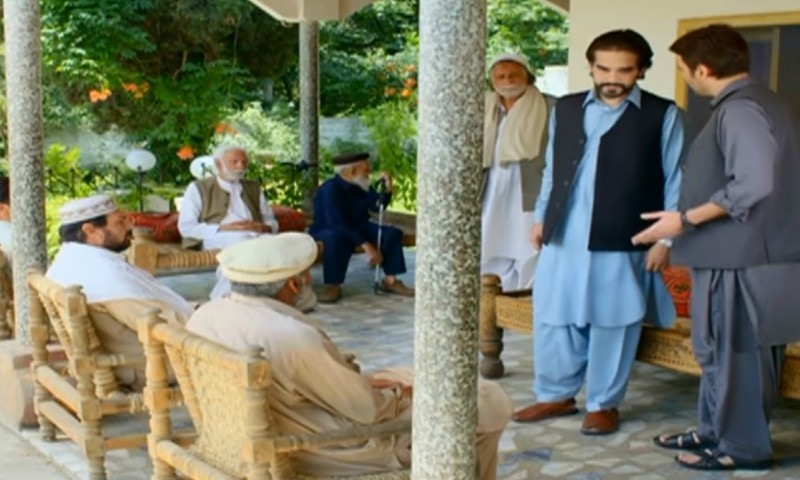 What has happened till now?
As far as the storyline goes, the serial is about two families – one of Gulistan Khan and the other of Saifur Rehman. Nauman Ejaz plays the former to perfection while Tipu plays the latter with conviction. Gulistan Khan has four kids – Saifullah, Goher, Aurang and Bano – while Saifur Rehman has a wife, played by Kaif Ghaznavi, and one sister, Shireen (played by Kubra Khan).
Aurang and Shireen are childhood friends, but tensions arise between their families when Saifur Rehman (Tipu) shows interest in marrying Aurang's elder sister, Bano. Saifur Rehman and his father are not deemed worthy enough by Darjee (Nuaman Ejaz). They are harshly reminded of their humble background and thrown out of the village. Both the families decide never to see each other's faces ever again.
While Aurang goes to Peshawar for his school, Shireen, continues to study in her village. Years go by before Aurang returns to his village, (now all rugged and handsome) for his grandfather's funera. This is when the equally beautiful Shireen (beware, this show has an overdose of beautiful people) makes the mistake of asking her driver to give him a ride to the graveyard. How was the poor thing to know Aurang would run into another beautiful lady there; his cousin Palwasha.
Just as the two meet, we have a hunch, they might get married, now that Shireen was out of the way. However, nothing is ever so easy in the world of drama serials. Cutting the long story short, Durkhane (Shireen's bestie) falls for Goher (Aurang's brother who is a flirt) and things get really ugly. Saifur Rehman is convinced by his wife that his sister Shireen is busy having some not-so-halaal fun with Goher by the lakeside. He decides honour killing is the best way to tackle the situation and kills Goher while Durkhane (who is the actual culprit) and Shireen manage to escape.
Read: Tipu Sharif makes a comeback in music with 'Lamhe'
Domino effect of the honour killing
Gulistan Khan's household is devastated and Aurang arrives from Peshawar for yet another funeral where Safiuallah and Toray (Bano's evil husband) vow to do what Saifur Rehman did: take a life for a life. Fortunately, another murder is prevented by Saifur Rehman's too clever to be cute wife, who arrives at Gulistan Khan's residences and asks for forgiveness. And not just that she also presents Shireen's hand in marriage.
But what about the other Shireen? How can you allow this brutal barter as if Shireen is a mere commodity?
Shireen is no saint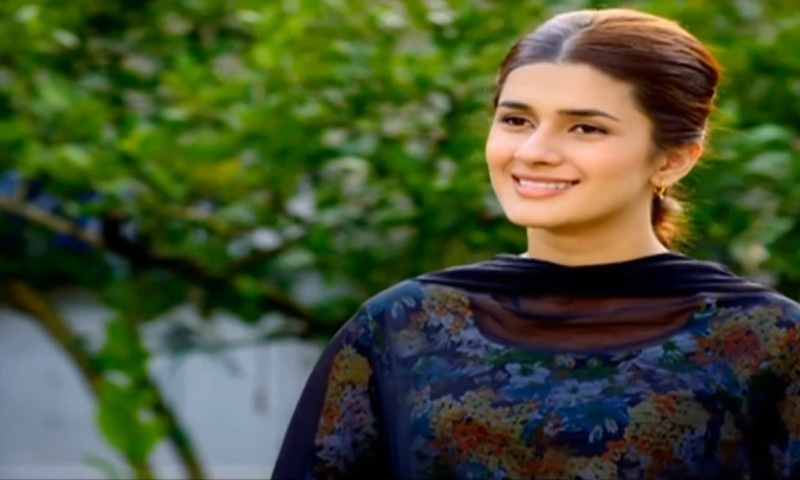 Well, let's not be too sympathetic towards Shireen and her feelings because she is more than happy about this horrid turn of events. She gets to marry her love Aurang. What else can her heart desire?
"Tu iss imtehaan mein bhi pass hogayi churail!" is how her best friend sums up the situation.
Well, we guess she spoke too soon as there was more tragedy in store for Shireen.
The horrible twist in the tale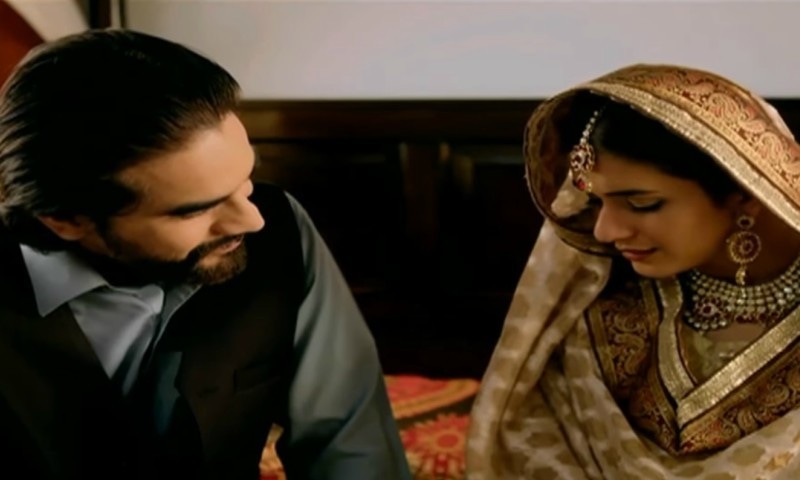 Guess what? Things don't go according to plan and Shireen ends up being Safiullah's second wife! We were heart-broken when we saw the promo of the new episode, but we hoped for some last-minute miracle. However, the Qubool hai's were done in the latest episode and now there's no looking back.
Sange Mar Mar is not just a love story
But why are we thinking on those lines? The scriptwriter clearly wasn't just thinking about the love story when he was writing the play so why should we disrespect his script and with the single-minded focus of a madman look from Shireen to Aurang?
Let's move ahead (with a very heavy heart) and look at the issues Sange Mar Mar actually highlights. The show tells us that there are still areas in Pakistan where the tradition of Vanni – using your daughter or sister to wash off your sins – is still very much prevalent. There are families – hundreds of them – who still consider honour killing an honourable act. And there are still men who think a woman's sole purpose in life is to bear children.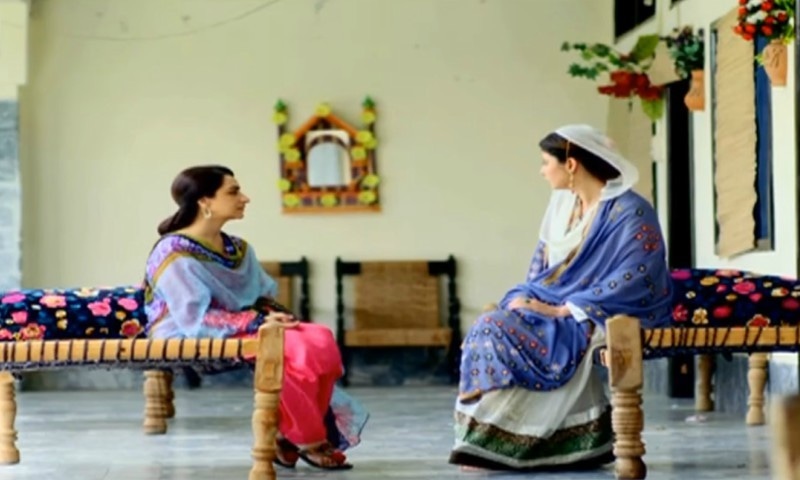 Sange Mar Mar is full of stellar performances
Saife Hassan and his entire cast - Noman Ijaz, Sania Saeed, Mikal Zulfiqar, Kubra Khan, Qazi Wajid, Omair Rana, Agha Mustafa, Uzma Hassan, Paras, Beenish, Hassan Noman, Tipu Sharif, Kaif Ghaznavi, Arshad Hussain, Khalida Yaseen, Naik Muhammad, Iffat Siddiqui, Zahida Tarha – has done justice to the script and the story.
Sania Saeed is your downtrodden female head of the family, who has lived under the tyranny of her husband for far too long, but this doesn't mean she can't speak her mind. She's quick to point out everyone's mistakes and simply tells them, "insaan bun bachay insaan".
Meanwhile, I still can't decide if I hate Nauman Ijaz's character. He is a stereotypical Pakhtun man, who believes if girls don't cover their head they'll get a much-deserved spanking from jinns, but then he respects them to an extent that he forgives his son's murderer just because a woman asks him too. He speaks sweetly with women who are found loitering about his home, but then he is the same man who in the past broke his sister-in-law's legs because she dared to dance.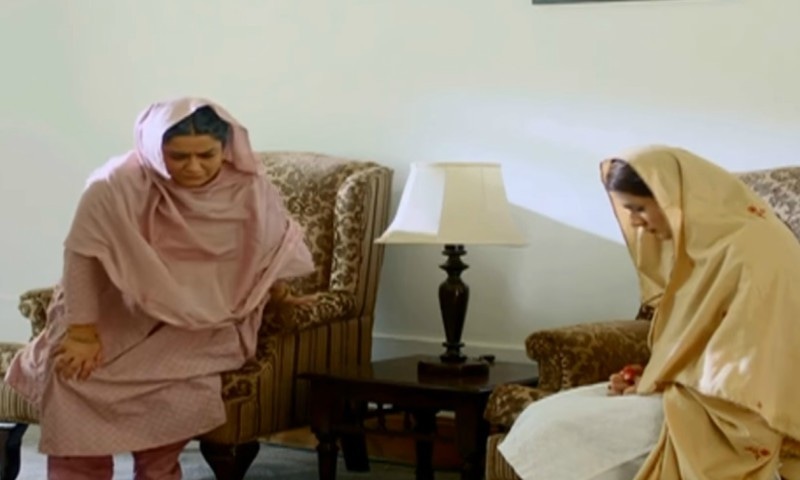 Okay, he is a hateful character, but I can't seem to hate him and that's the beauty of Ijaz's acting. He has made the character seem real – a person who loves his family but due to his weird sense of self-righteousness, he has majorly messed up every single character's life in Sange Mar Mar.
The latest episode was all about Shireen's plight and now we wonder how she'll cope in Gulistan Khan's household. She is clearly seen as the sister of a cold blooded murderer and not a newlywed. Not to forget, she loves Aurang, but is married to Safiullah! There were numerous moments when tears trickled down our cheeks during the current episode, and that's great for the show's TRPs, but we're heartbroken after the distasteful (but real) twist in the tale.
Although Shireen marrying Aurang would've been too good to be true, we can't stop watching the show because it is a well-made drama serial with beautiful locations, simple dialogues, strong performances, and a gripping story.