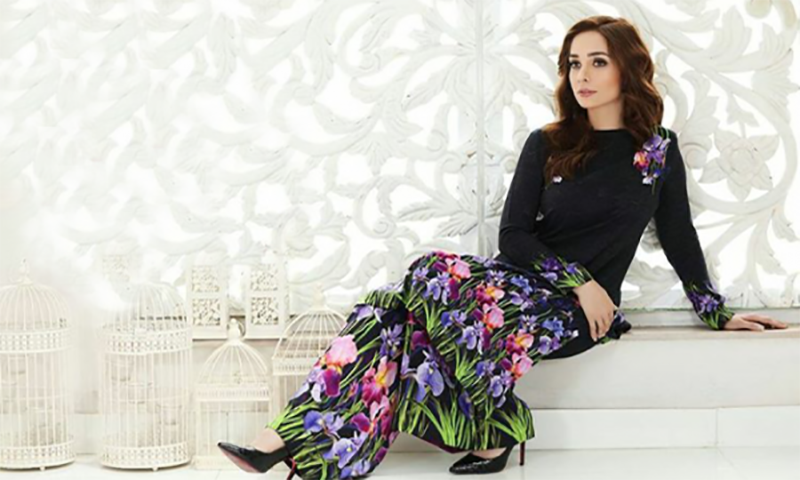 With the new web portal, Juggan will be making life easier for many ladies!

Pakistani women may be pros at handling households, but they are certainly lagging behind in the modern way of raising children. The fact is, with a myriad of opinions ever present to tell mother's how to raise their child with age-old myths in the epicenter, how can one deny. However, while one can only learn from experience, and from the generational tips passed on from mother's or grandmother's to the new generation, a respite surely seems to be needed. And, if Juggan Kazim is to be believed, that a change is surely in the offing!
The stunning model, host, and actress, who is a mommy herself, is joining hands with Adnan Butt to launch Pakistan's first Mother's Portal. Yes ladies, you no longer have to rely on myths to raise your child and can easily have access to all the information you need. Wondering why you should bother with a portal when you have google?
"When I was expecting my son Hamza, I came across various issues which I wanted to discuss and needed advice on," stated the actress in a video she posted on Twitter.
To tackle this problem, Kazim took it upon herself to create a portal where Middle Eastern and South Asian mothers could gather and discuss their issues and share their opinions.
"When I would search the web, only the Western world portals would come up. Their forums are great, but a Pakistan or Bangladeshi female, or even a woman in Saudia Arabia would have problems that are different from the women residing in the West. Being an expectant mother, I thought of creating something where I could learn, and so could many others. Together we help each other out," she explained.
In a recent tweet, Kazim also called out for help on deciding what the name of the portal should be. With the response she has been getting, we are sure her portal will do quite well once launched! Till then, we wish her the best of luck.