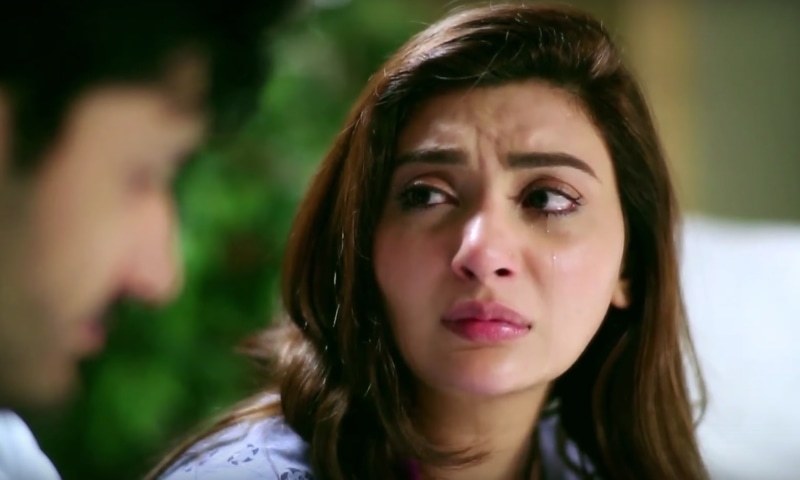 Join HIP, as we look at the significant things that happened in the previous episode of the show

With the claimed most important episode of Khuda Mera Bhi Hai on air, the narrative has finally put us where the trailers had left us hanging. Whether it's the topic of intersex children becoming society's taboo, or parents not being able to understand the problem of gender, the episode has finally opened up a Pandora's box previously kept close on purpose in Pakistani dramas. However, has it managed to galvanize the attention it expected? Find out with HIP, as we look at the most important things that happened in the previous episode of KMBH.
The Birth
While we find Zain (Syed Jibran) and Mahgul (Aisha Khan) in the middle of a dilemma after the birth of their child, the society's rash reactions, especially Arshi's, make the lives of the new parents a disaster. Showing us the intolerance that keeps this society at the back burner of freedom, the show perfectly captured all that is wrong with people's mindset.
The Decision
Much like what the society dictates one to do, the decision that stands in front of the news parents to abandon their child or to give them in the hand of the Hijra community is a monolithic choice. Without giving too many spoilers, one can just say while the decision is forced upon Mahi and Zain, they do not seem to be okay with what they do, and neither are we!
The Future
With the gargantuan plot meandering through different predicaments one after another, will we see Mahi's finally taking a step towards what she think is right or the taboos of society are going to keep her shunned? Whereas the drama keeps it quite obvious as to what will happen, we couldn't help but wish there were stronger dialogues to keep the show interesting even in its weakest parts.
---
Although the episode couldn't hit us with the power it promised, one couldn't help but praise the KMBH for the topic it has quite vehemently brought up at a time when other stories cannot stop talking about Saas-Bahu dramas.