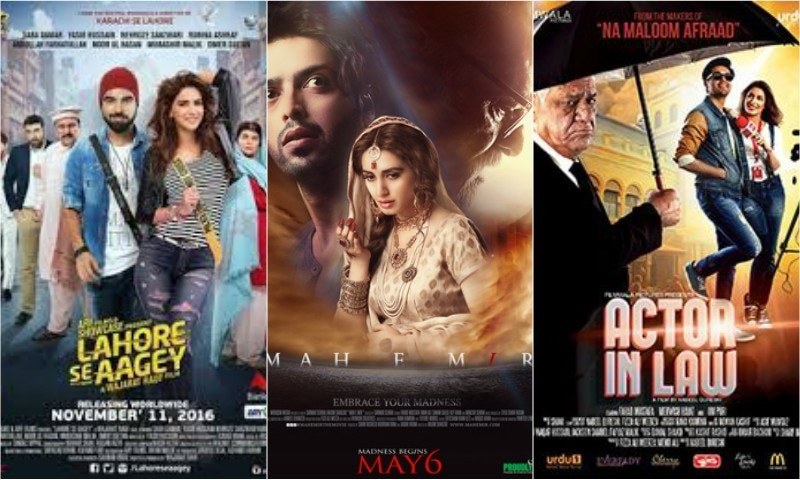 The festival is driven by Ambassador Maleeha Lodhi, who aims to fix the image of Pakistan abroad.

From the time when not a single Pakistani movie was played in the cinemas, we have now reached a place where there is an overabundance of movies being released. Even though not all the movies produced were praiseworthy, there were a few that were remarkable in all aspects. Hence, now that we are creating great cinematic experiences for the audiences, its only fair that we showcase our work to the rest of the world too. Luckily, the perfect opportunity has been introduced by Pakistan Mission to The United Nations in the form of a film festival, being held in New York.
The festival will be the first to be held outside Pakistan and is all set to screen the top of the line Pakistani motion pictures. The two-day Pakistan Film Festival will happen at the prestigious Asia Society on the 3rd and 4th of December.
Read: Three Pakistani films make it to Jaipur Film Festival
The list of movies which will debut in New York includes Dobara Phir Se, Lahore Se Aagey, Actor in Law, Mah-e-Mir, 3 Bahadur, Dukhtar, Dance Kahani, and Ho Mann Jahan.
Discussing the celebration Maleeha Lodhi stated at a press conference:
"Youthful movie producers in Pakistan are delivering an extraordinarily assorted and engaging cluster of motion pictures, which are adding to the social renaissance," she explained. "We are conveying some of Pakistan's motion pictures to New York so that representatives from 193 nations at the UN have a chance to see what the nation's media outlet is delivering," she concluded.
The celebration is a part of Pakistan's UN Mission, driven by Ambassador Maleeha Lodhi, to bring forth the nation's artistic side. Its time we make efforts to show the West that Pakistan is a well developed nation, flourishing in numerous areas including arts.
Read: Pakistani director's film Taqseem goes to Europe's Tuzla Film Festival