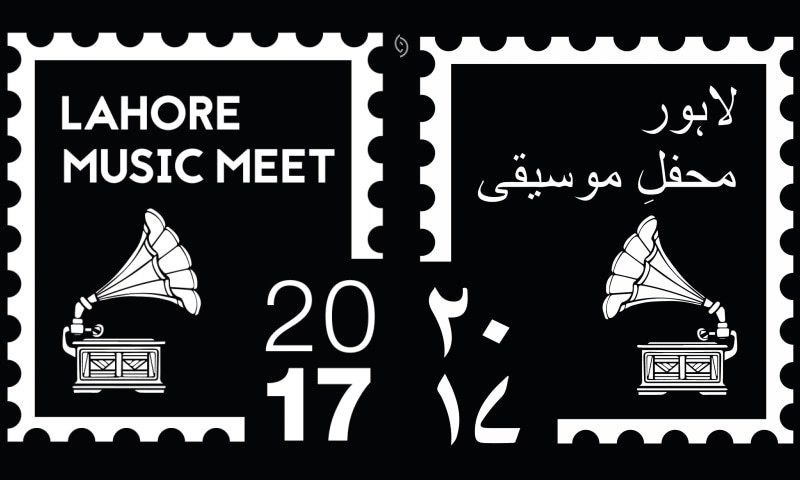 The two-day event will be headlined by some of Pakistan's leading folk, pop, rock and indie acts.

In a nation where the abundance of music once remained the pride of its people, it's evolution into a topic mired in controversy in the face of rising intolerance has made even the most positive of musicians uncertain about their future. However, despite such conditions being a reality for anyone who does not branch out of the 'mainstream' genre of music, there are those striving to once again make music a part of our daily discourse be it of any genre. One such example is the renowned Lahore Music Meet symposium, which is all set to have its third annual event.
The conference, which usually takes place in spring in Lahore, will take place at Alhamra Art Centre in Lahore on the 11th and 12th March 2017, this time around. The two-day event is dedicated to the celebration and critique of music in Pakistan and will be headlined by some of Pakistan's leading folk, pop, rock and indie acts.
Talking to HIP about this edition of the Music Meet, the co-founder of the project, Natasha Noorani said,
"The Lahore Music Meet is an annual music festival cum conference that takes place to celebrate and critique the music of Pakistan. We try to do this through various masterclasses, panel discussions, and live performances. The festival is aimed at anyone whose interest is even mildly piqued by music. LMM is our small bit towards creating a more cohesive music fraternity and a space to understand the challenges faced by the industry to collectively come together and tackle them."
Since its inception, the convention has brought together enthusiasts, artisans, artists, patrons, industry representatives and academics to initiate dialogue on the developments and shortcomings in music in Pakistan. With names such as Attaullah Esa Khelvi, Ali Noor, Ali Hamza, Jimmy Khan, Sara Haider, Omran Shafique, Gumby, Ali Zafar, Arieb Azhar, Hamid Ali Khan, Tina Sani, Mekaal Hassan, Ali Suhail, Takatak and Red Blood Cat, Adnan Malik, Ali Gul Pir , Saqib Malik and Jami being part of the alumni, the event will be open to the general public, like the previous two editions with no cost admission.
Although the names of participants this time have been kept under wraps, according to Noorani, some changes have been made in its structure.
"This time around, there are some significant changes to the structure but not enough to take away from the essence of the event. Our focus is on more practical engagement and education this time, I feel, where we're giving more slots to master-classes and workshops than we are to panel discussions. We're working hard to make sure we take the themes and topics we've discussed in the past two years and ensuring we take a step forward in that aspect. Prep yourself for some hard-hitting conversations about some of the more pertinent topics in music today," she added.
Apart from Noorani, the LMM team also includes Zahra Paracha, Noor Habib and creative director, Ayesha Haroon alongside the core team of LMM directors. Talking about how LMM is all set to tackle problems, one consortium at a time, Paracha said,
"Pakistan has faced countless socio-political problems in the past, and the arts have been one of the several important sectors, which have suffered due to the misconception that the existence of art is for entertainment alone. The arts have an important function of providing the face of the human aspect of our society. Music, in particular, is a power medium for change and people here often seem to forget that. We hope that LMM reminds people of the incredible power of music and use it to help this country move forward."
With a hope that the event will help people understand the aesthetics of music and the backbreaking diligence that goes into it, we surely cannot wait for LMM to bring in the winds of change to Pakistan.