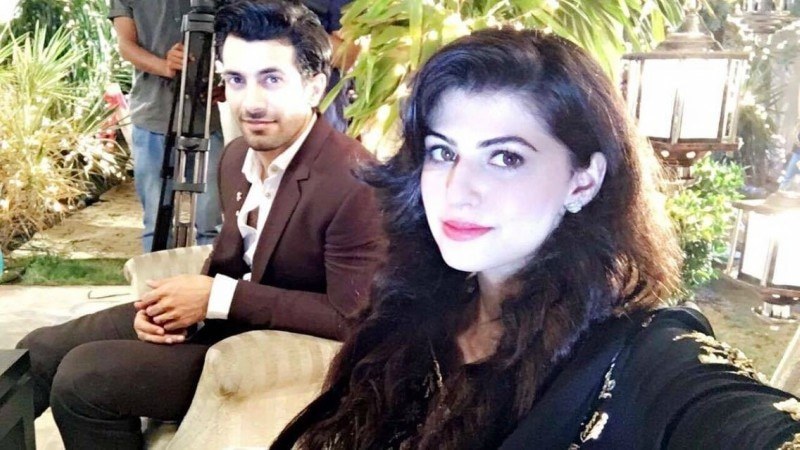 In a world where the concept of power couples has taken over, it's no surprise that the numbers of couples opting to enter the same field as their significant others have increased. Whether it's films, or television, the world of entertainment is ripe for more luminaries to enter. While we knew that former model Anum Ahmed, who for most is known as Mrs. Goher Mumtaz had already been bitten by the acting bug after she made her acting debut opposite her husband in Fahim Burney's Kathputli, she is now all set to star opposite model Shehzad Noor in an upcoming drama.
Written by Asma Siyani and directed by Badar Mahmood, the drama titled Yeh Ishq seems like one that is going to be worth watching. Curious to know more about Ahmed's role and what it was like working with Noor, HIP got in touch with the stunner to find out more.
Read : Anam Ahmad and Gohar Mumtaz on love, life, and films!
"The story revolves around a girl named Mishkaat, who I'm playing. She goes through a whirlwind of problems when it comes to her home and love. As the story unfolds you will get to see the interference of many people who put Mishkaat into constant pressure. Basically, she's very innocent and you can say a crowd pleaser too," she said.
Talking about the plot of her drama and how it can be relatable for many, she added,
"As the story unravels you'll get to see her becoming stronger as her mother has a huge influence in her life. I feel this will be a drama, which the younger lot can relate too when it comes to love and life. I also enjoyed working with Badar Mehmood and interestingly, this will be the first time that I will be working with a channel like Ary Digital."
Besides the duo, the drama also features Sajid Hassan, Atiqa Odho, Asma Abbas and the legendary Qavi Khan .The original soundtrack for the drama has been sung by Rahat Fateh Ali Khan.
Yeh Ishq is set to air on our television screens from 25th November and we have already saved the date as we don't want to miss its first episode at any cost.