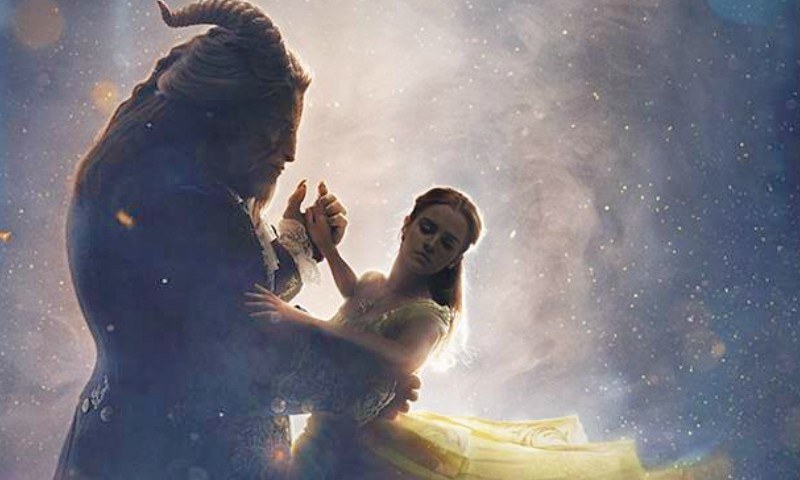 Didn't our favourite heroes - Wali, Asher, Bashar, Adeel and Dr Ahmer - manifest beastly qualities every now and then?

Love for the upcoming Hollywood film, Beauty and the Beast, is in the air. We can hardly wait for it to release and we think it is pure evilness on Disney's part to torture us with such stunning visuals months ahead of the release: March 17, 2017. Emma Watson, whom we all know as Hermione Granger, is the perfect Belle to the Beast (Dan Stevens), but we wonder if we'll get to see the 'real' Stevens in the film. The trailer doesn't hint towards it, but the original fairy tale, written by French novelist Gabrielle-Suzanne Barbot de Villeneuve, does.
This is not the first time that filmmakers have made an adaptation of the cult classic. There have been television series, films, and even many Pakistani dramas who take a leaf or two out of the popular romantic tale. And it is those very dramas that we're going to identify in our list today.
Bashar Momin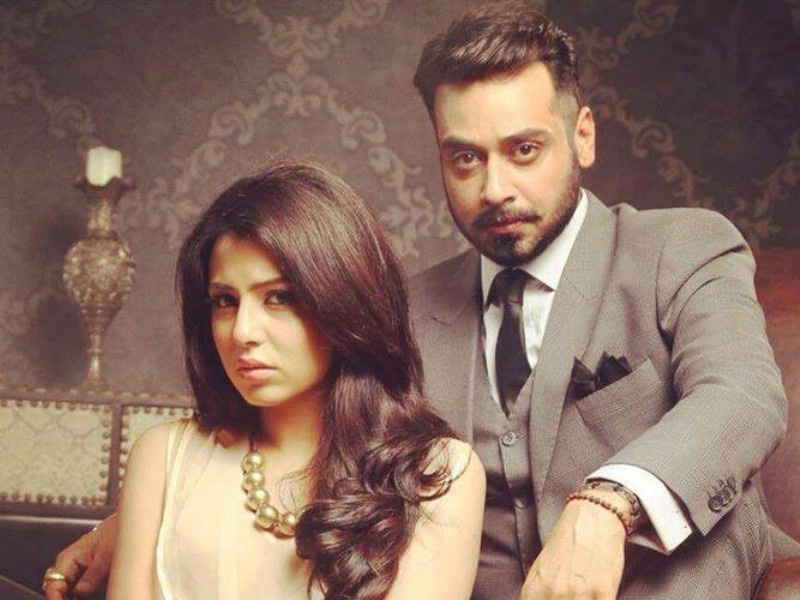 This was an outright adaptation because Bashar (Faysal Qureshi) was certainly a beast, with all his cunning tricks and that killer moustache, while Rudaba (Ushna Shah) played the helpless yet pretty Belle to perfection. She, too like Belle, is left in this grizzly situation due to her father, who decides to die on her leaving her in the care of her Sister In Law, who then passes on her burden (Rudaba) to her brother Bashar.
The story proceeds, and Rudaba helps Bashar become a kind-hearted person and in the end, we see him become a prince charming. Bashar Momin's story is highly reminiscent of Beauty And The Beast, but unlike the Beast, Bashar is not born rich and is cursed by poverty and greed instead of an evil witch.
Read: 10 dramas we loved watching in 2014
Dhoop Kinarey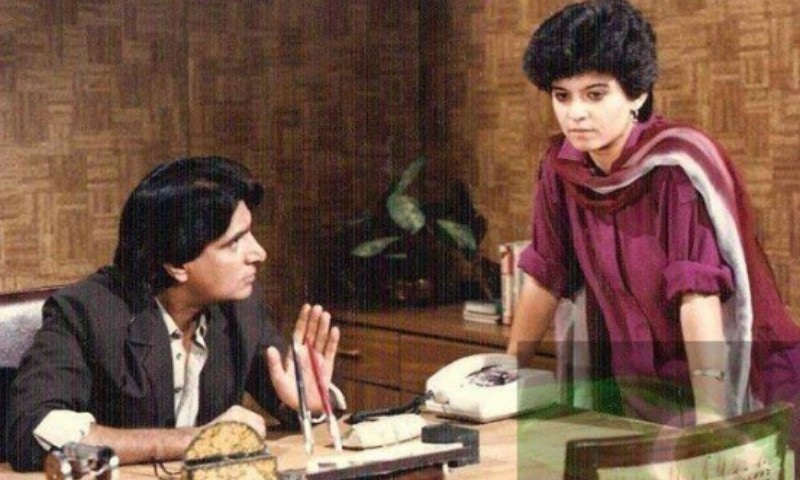 You might take a double-take and fail to see the similarity between the two, but let us explain. We are not looking for exact copies of the classic story and if you come to think of it, every romantic film or show has a Beauty and a Beast, and so does our favourite drama serial, Dhoop Kinarey.
Do you remember, Zoya's friend's reaction when she finds out that they have been assigned their first house job at Dr. Ahmer's department? The girl is petrified at the idea. The following scenes then prove that Dr. Ahmer, indeed, is a metaphoric beast who won't even shy away from saying things like, "If anything happens to that patient then I will not call it natural death, I will consider it murder!"
And that too a poor just-out-of-med-school Dr. Zoya, who (FYI) enters this field to fulfill her father's wish just like Belle enters the Beast's castle to keep her father's word.
Gul-e-Rana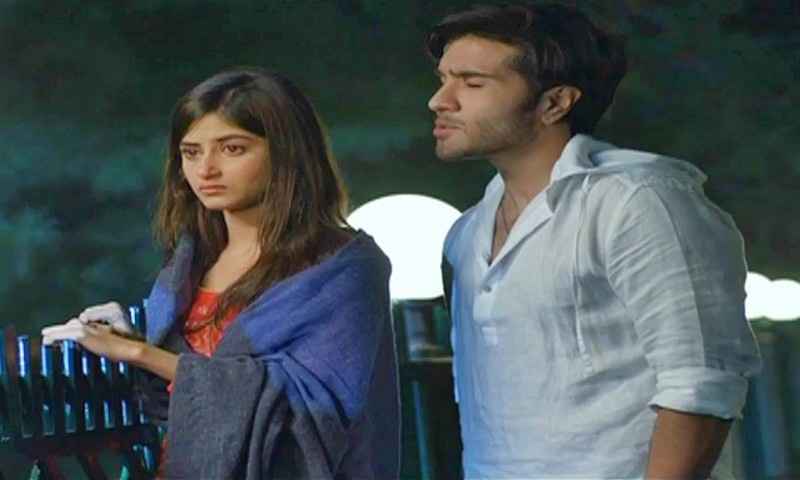 Everyone knows how much we deplore this drama serial for its misogynistic script, but that can't keep us from drawing similarities between the two romantic tales – Gul-e-Rana and Beauty And The Beast. The only difference is that the former didn't see a happily ever after because the beast (Adeel) takes too long to rid himself of his evil ways, and Rana (Sajal Ali), unlike Belle, is not a forgiving soul.
Read: 5 reasons why we're desperately waiting for Gul-e-Rana
The similarities, however, are too many to count, the evil cousins bear resemblance to the two sisters, the father-daughter relationship is also quite similar, Adeel (Feroze Khan) with his arrogance and philandering nature is nothing short of a beast, and Rana's journey to Murree (where Adeel is waiting for her in a stone mansion) is reminiscent of Belle's journey to the dreaded castle.
Read: Why I'll never watch Gul-e-Rana again
Humsafar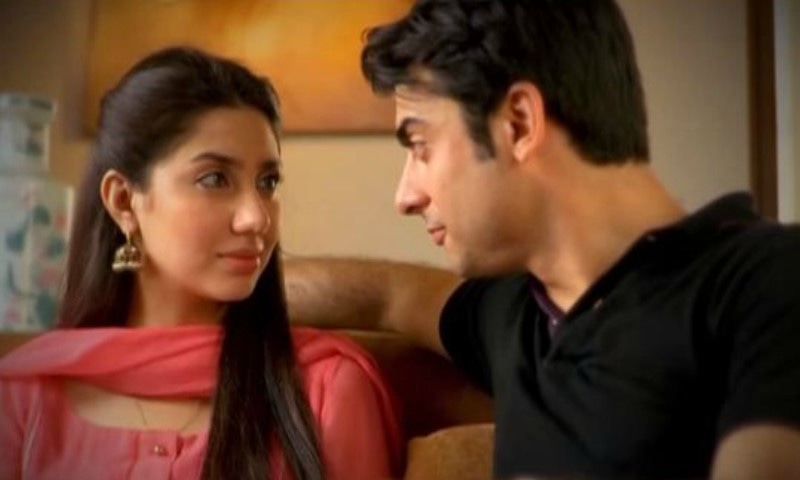 Okay, Asher (Fawad Khan) is no beast, but doesn't he look like one when he decides to disregard Khirad (Mahira Khan) as a sub par human just because she's from Hyderabad? Or when he mistrusts his loving wife and falls in the trap of an evil witch (his mother AKA Zarina)? At these moments, he does resemble a beast instead of the prince charming he actually is.
Read: Do drama soundtracks contribute to music revival?
Khirad, like Belle, is pushed into Asher's magnificent castle (and life) by her mother's decision. She lives a luxurious life with a man who doesn't respect her, but then she breaks the curse through one not-so-simple multiplication. And the audience is lulled into believing that the two will live happily ever after just like Belle and the Beast, but the story repeats itself (he turns into beast and she's forced into living with him until he melts into his prince charming avatar), so we can safely say that Humsafar used Beauty And the Beast's plot not once but twice!
Diyar-e-Dil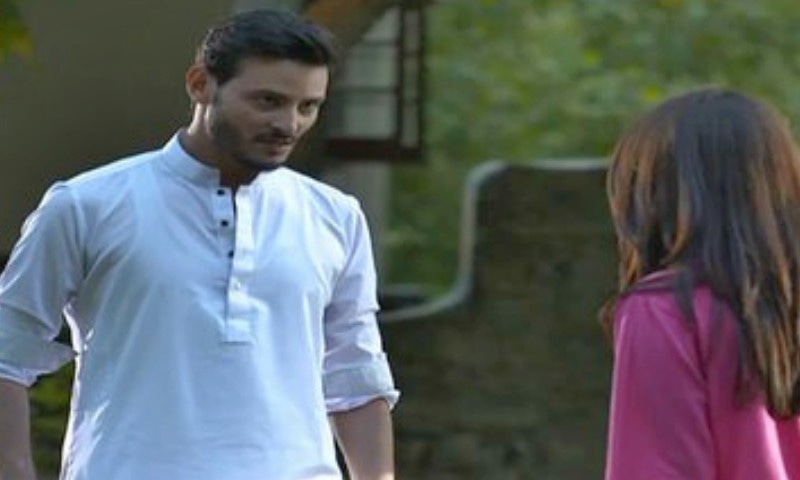 Wali (Osman Khalid Butt) is far from being a beast. He's one of the nicest male character we've ever seen on Pakistani television, but he puts on a façade to bring Faara back to the khandaani haveli (Beast's castle?) and continues to play the role with conviction until Faara professes her love for him…with 'tears' in her eyes. And voila, Wali is his charming self again.
Doesn't the story ring a bell?
However, it is pertinent to note here that Faara was no Belle because she was strong-headed and relatively selfish person, but she too, like Belle, was coerced into marrying Wali by her father.
Read: Diyar -e- Dil: And it all comes to an end
In the end, we can say that every Pakistani drama serial has the classic fairy tale at its roots. And despite rooting for women empowerment, the audience loves to see bad-guys-turns-good-guy-stories and that's probably because we've grown up reading fairy tales like Cinderella, Beauty And The Beast, Sleeping Beauty, and Pocahontas where women are pretty sweet things (in most cases) who wish to go from rags to riches with the help of a Prince Charming.