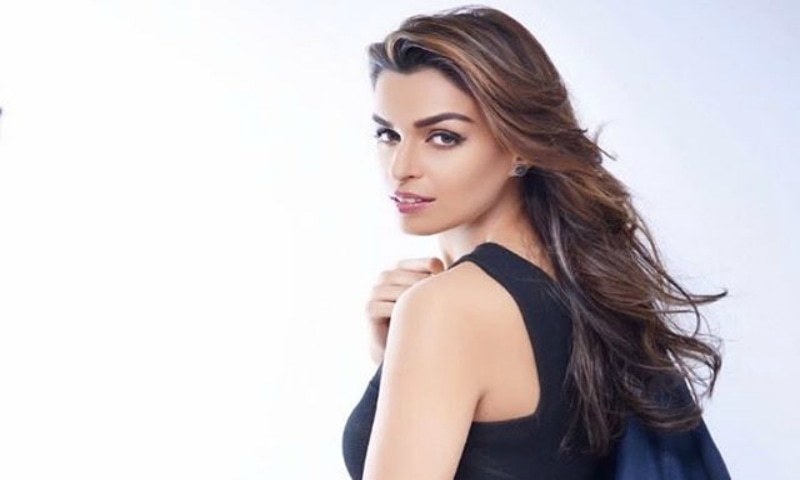 The model who is the granddaughter of Santosh Kumar and Sabiha Khanum is all set to make her debut in films!

With beauty pageants taking the world of performance a step ahead with the inclusion of rounds revolving around vanity and pageantry, Miss Pakistan USA, Sarish Khan has been in the limelight for being the perfect example of such a lifestyle. Rocking the modeling world with her glamour, now she is all set to make her acting debut with Amin Iqbal's latest film, Rehbra.
Khan, who is the granddaughter of two legends of Pakistani cinema, Santosh Kumar and Sabiha Khanum, the model is all set to make her debut with Rehbra, which is a romantic comedy, starring Ayesha Omer and Ahsan Khan apart from her.
While a lot of people may just consider her a model, Khan is also a lawyer and a gender equality activist. Probably the perfect definition of beauty with brains!
HIP got in touch with the glamorous diva and here's what she said:
HIP: From law, what encouraged you to come into acting?
Sarish Khan: I'm a lawyer by education but an actor by birth. I grew up with my Nani, Sabiha Khanum, and spent a lot of time learning and understanding the craft of acting.
HIP: Your grandparents are quite well known in the industry so does that add to the pressure?
SK: Of course! And it motivates me to be the best that I can be in every role I take on. I hear praise for my grandparents, Santosh and Sabiha, quite frequently- not just about their craft but about their nature and way of life. I hope to carry forward that legacy.
HIP: What is your role in Rehbra and how was it working with Ayesha Omar and Ahsan Khan?
SK: My role is exactly what I wanted for my debut film. It's fun and glamorous- I can relate to it personally. And I'm really excited to work with the entire team, especially Ahsan Khan. I'm a fan!
HIP: What does being an activist mean to you and what work are you involved in?
SK: I think being an activist is a way of life, rather than a job. If something moves you, like gender equality or politics, then "move" and make a difference. It's that simple. My mother is a single parent and she has worked hard to ensure a good life for my sisters and I. I'm currently working on a project called "Women Empowerment through Social Entrepreneurship" with the non-profit CDRS. It's aimed towards providing economic opportunities for women in Pakistan.
The gorgeous and kind lawyer/model/actress has totally swooned us over. Her amazing personality and strong activist movements are definitely something the industry wants and we wish her all the luck for her new movie!