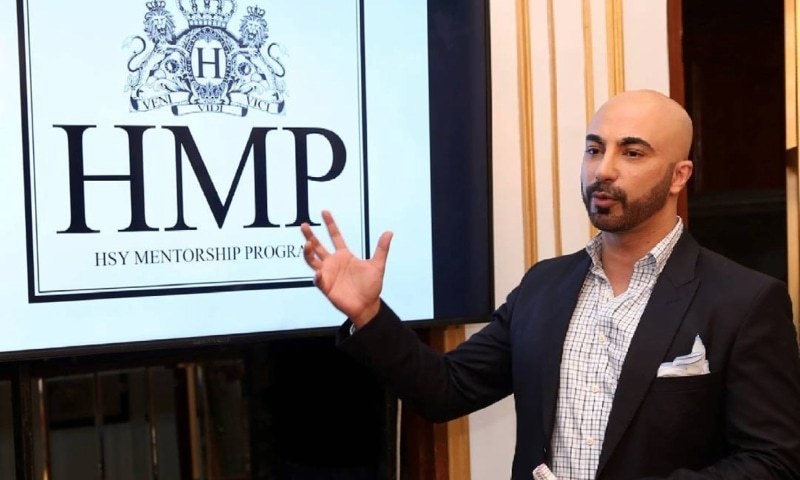 In a first of its kind, HSY finally opens the door to his mansion, of course, with a bang!

"Fashion is not something that exists in dresses only. Fashion is in the sky, in the street, fashion has to do with ideas, the way we live, what is happening." Not too long ago, it was couturier extraordinaire Coco Chanel, whose concepts of Parisian fashion were forever etched in this quote, and created an era, where the politics of fashion painted each Arrondissement with its unique style. But, while the fashion awakening in Europe created a ripple effect that still continues, one hardly has examples to point at in Pakistan. However, it seems the winds of change have finally arrived, albeit taking two years with the launch of HSY's mansion in Karachi.
A work in progress, which has finally seen its opulent completion, the HSY mansion– still holding its pre-partition name 'Golestan' on the whitewashed walls of the house, breathed once again as it opened as the hearth for the designer's operations in Karachi.
Entering the house feels like one decadent step after another. With a wooden staircase in the middle, the spacious rooms on both the corners of the foyer take up one's attention with its royal shades of gold, and white. And if that wasn't enough, the mosaic floors contrasting with Shero's hand-embroidered trousseau hanging throughout the room, were a delight no one would want to possibly miss out on!
Consisting of dedicated rooms on the ground floor, which range from bridal room, menswear, to a red room – an exclusive safe space for the celebs, the art of designing a multi-purpose room seems to be the forte of the mansion. Plus, if one thinks its all work and no play, then one may be sadly mistaken as the first floor works as the perfect lounging space for not only HSY, but for anyone in the crème de la crème circle of the designer. From cream colored rooms to the traditional wooden armoires, the luxe lifestyle, the designer showcased, screams front-page lifestyle magazine in its full form.
Creating a space that had not been seen in the Pakistani couture market yet, HSY's bold step is just one foot forward towards creating a market, which understands that fashion can transcend the boundaries of a studio and can very much so, be places of art. And if that wasn't enough, the designer also introduced his HSY Mentorship Programme, which caters towards creating a guidance-related program to help budding fashion designers.
With that being said, let's also not forget the rocking party that took place afterward!