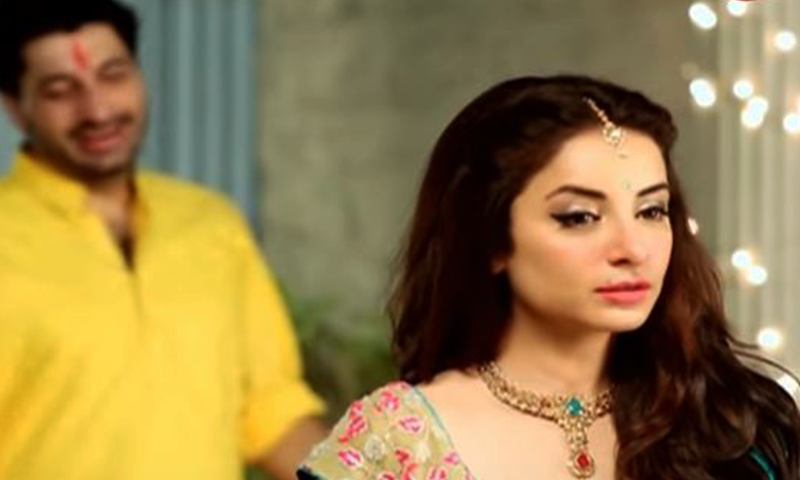 While bits of it reminded us of Star Plus, we believe there will be more to Seeta Bagri than the usual Indian dramas.
Seeta Bagri has to be one of the most anticipated Pakistani dramas of 2016. With the television industry currently experimenting with a lot more thought provoking stories, there is some great content for the audience to pick and choose from. However, Seeta Bagri managed to gain attention and steal the spotlight for highlighting yet another reality that no one talks about; the Pakistani Hindus.
Seeta Bagri – A story about Pakistani Hindus, not Indians
So, the drama finally hit our TV screens on November 17 and we sat down to see if it was worth the wait and anticipation. Were we satisfied? Well, read along to find out.
Karachi is a city that does not discriminate is the thought of the drama as it narrates the story of a Bagri family that decided to stay back at the time of partition. Had they crossed the border and gone to India, things might have been a lot different.
After giving a dramatic yet emotional introduction, the plot takes up a rather filmy turn. Seeta (Sarwat Gilani) and Ratan(Syed Jibran) are shown dancing at a Shaadi and exchanging flirtatious expressions and dialogues. Right there we knew love was in the air and Seeta had already found the one. Yet, she is shown as a woman who believes in education and its importance. She tells Ratan to set up his business and complete his graduation if he wants her to accept his proposal. (And for that we'll ignore the cheesy chemistry that was a little too much for us)
Seeta has a loving father, Badrinath, ( Qavi Khan) who truly adores his daughter. As much as he wants her to get married, he won't force anything on her. He supports Seeta's stance on education, but like all fathers is a little helpless and cannot stop worrying himself. As for Ratan, he would love to take his worries and ask him for his daughter's hand but is powerless and under debt himself. Oh, and did we mention Ratan Lal & and his sister Mala Rani (Shameen Khan) are Badrinath's tenants?
On the other hand, Nandini Das (Bushra Ansari) is introduced in the drama. She's a middle-aged woman living in Hyderabad, who runs a successful bangle business. She has everything but is yet to find the man of her dreams. And for him, she is willing to sacrifice everything she has, despite having an admirer (Shabbir Jan) who is willing to sacrifice everything for her.
The admirer is a Saeen and no ordinary man, he threatens Nandini to kill any man she ever decides to pick over him. But this one is no ordinary woman either; she's brave and won't compromise or be scared. She tells him she'll run away and he won't be able to do anything about it.
Nandini figures Saeen's scheme and smartly ditches him and his spy at the bus station. She's on her way to the Quaid's city where there's enough for everyone. And guess what? She's sharing the bus with Ratan.
In the preview of the 2nd episode, we see Nandini with Ratan where he's helping her start fresh in Karachi and she giving him dreamy expressions. Yea, it's very evident that she sees her prince charming in him! However, there is a TWIST! Saeen finds them and shoots Ratan! For now, we think it's a dream sequence, but only the next episode will actually reveal what happens next.
The episode also introduced two friends, Aleezay Ahmed & Taimur Zaki who plan on working for humanity and a social cause. We tried to connect the dots and we're guessing there's a lot more coming up than just a love story.
Watch Seeta Bagri every Thursday 8 pm only on TV One!