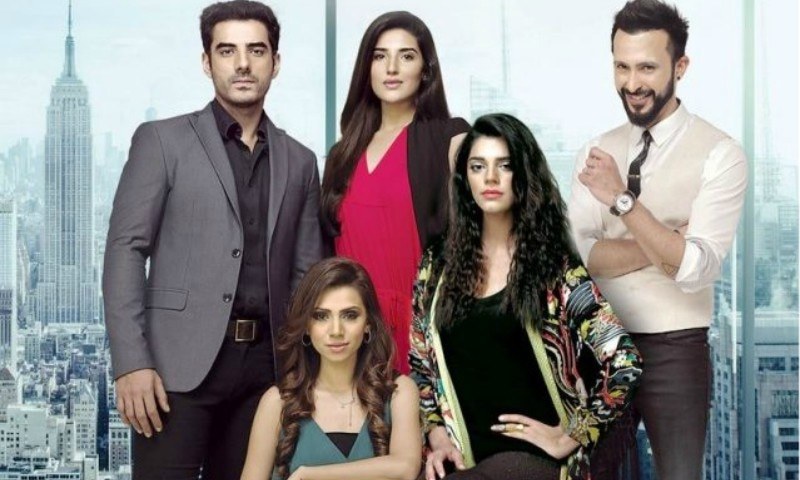 If working day and night on a movie set was not enough, in this day and age the celebrities have to make a gazillion appearances to create a hype for the film. After all, it's the marketing era, where face-value sells more than anything else. Now, bringing that trend into the arena once again is the Dobara Phir Se ensemble! Whether it's visiting public spaces, institutions or the array of morning shows, the quest to promote in the best way possible –while also looking as fabulous as one can, is a bigger task than the film production itself! Don't believe us? then clearly you haven't checked out the list of stylists behind each and every celeb!
From couture to the latest in vanity, the entire cast of Dobara Phir Se seems to be in-sync in presenting the hottest looks out there, all while proving that they are true globetrotters! And, to give our readers a visual treat, HIP decided to choose 10 looks from team DPS that we can't get enough of.
Sanam Saeed
The actress, whose charismatic attitude is usually personified in traditional ensembles, has surely proven to us that no look can ever look bad on her! Seen here at the Dubai premiere, Saeed definitely turned heads with her decadent Fahad Hussayn outfit. Who wouldn't love the use of the drape here?
And if that look wasn't enough, Saeed carried yet another look quite well at the PTV morning show, where she wore white pants and a black top made by Rema Luxe whose a hot favorite in Karachi and Lahore.
Tooba Siddiqui
A model, who has always breathed life into any project she joins, Tooba Siddiqui is a stylist's dream come true. Be it a Momina Teli ensemble for a morning show, sporting a jacket from FnkAsia, or a stunning mustard outfit from Zaheer Abbas, her style has given us true inspiration.
Hareem Farooq
Hareem Farooq is a star we love mainly because her chirpy attitude shows that one could be confident and chic, all while being down-to-earth! Styled by ace stylist Amna Niazi, the elegant ensemble by Natasha Kamal makes her look like a million bucks!
If that was not enough, Farooq's blue and white combination seriously made us want to dig in our closets and take something blue out!
However, the look that stood out the most from all the events or talk shows, which they have attended is the amazing Zainab Chottani wrap dress with red heels, which surely made her look like a royal!
Since we can not get enough of Hareem Farooq here is another click of hers with the amazing floral skirt worn for a morning show!
Adeel Hussain & Ali Kazmi
With the divas covered, let's check out the boys! With Ali Kazmi and Adeel Hussain not experimenting too much with their looks we decided to put up a group picture of everyone where they all are looking fab! However, we cannot help but desire more HIP looks from the heroes! But hey, we still aren't complaining!
Dobara Phir Se is releasing on 25th November and has been directed by the phenomenal Mehreen Jabbar who gave us Ramchand Pakistani, Jackson Heights, and Mera Naam Yusuf Hai to name a few.