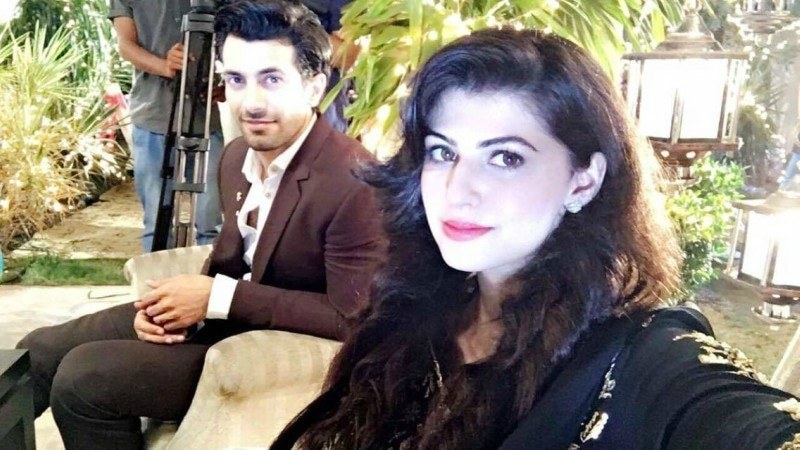 We will be watching 'Yeh Ishq' for the chemistry between Shahzad Noor and Anum Ahmed which seems to be the highlight.
Everyone seems to be keeping a close eye on ARY Digital's latest drama Yeh Ishq because it marks the debut of model Shahzad Noor as well as Anum Ahmed. Both will be seen playing the lead characters and the teasers look promising. Yeh Ishq looks like it will be an intense love story with a lot of family drama.
Written by Asma Siyani and directed by Badar Mehmood, the plot seems to revolve around Shahzad Noor's character called Maaz who is obsessively in love with Mishkaat ( Anum Ahmed). What we so far get from the teaser is that Maaz cannot handle being rejected .
Read : Anum Ahmed & Shehzad Noor to star in Yeh Ishq
Parents are mostly shown as the villians in desi love stories, the kids want to marry someone and they want them married to someone else. The teasers of Yeh Ishq show Neha as that person Maaz's parents want him to get married to. And since Maaz cannot get Mishkaat out of his head, he is often told, Mishkaat tumhara kal thi aur Neha tumhara Aaj
Mishkaat comes across as a very quiet yet a headstrong character who is adamant about not wanting to marry Maaz who is seen pursuing her relentlessly. He even tells her that no matter what he will marry only her!
So the play is going to be high on family feuds , a dominating father ( Sajid Hassan) and a forced engagement or wedding with Neha.
Read : Atiqa Odho's role in Yeh Ishq seems like that of a woman who has given too much to an undeserving husband
There are two things for which we will be watching Yeh Ishq; for the chemistry between Anum Ahmed and Shahzad Noor, and Sajid Hassan who plays a very straight forward and no nonsense type of a father.
Besides the cast mentioned above the play produced by Big Bang Entertainment also includes Asma Abbas, Zainab Qayoom and Atiqa Odho in pivotal roles.
Yeh Ishq is supposed to go on air soon only on ARY Digital. In the meanwhile, you watch the teasers and share your thoughts with us in the comments box below.