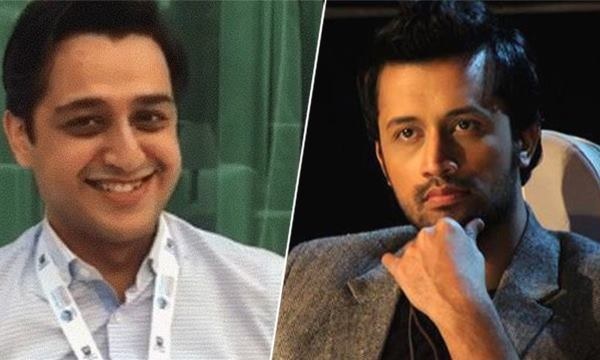 Could Shafaat be the next Pakistani sensation? Only time will tell but for now we love what he's doing!

Hailing from Peshawar, Syed Shafaat Ali has been mimicking Pakistani politicians for years now. This talented mimicry artist has imitated many politicians from Bilawal Bhuto to Imran Khan and was even sued by Rehman Malik, former Interior Minister of Pakistan when Shafaat mimicked him.
Now the skilled imitator as at it again, but this time he is imitating the singer Atif Aslam! In a recent video, Shafaat can be seen copying Bilawal Bhutto and then moves on to mimic Aslam voice and his singing style. And may we add, he sounds exactly like him!
Could Shaafat be the next Pakistani sensation? Maybe! Only time will tell but for now the youngster is doing what he does best. In another video he can be seen mimicking the style of PTI phenomena Imran Khan, and he totally nailed it! His impressions of politicians left us in fits of laughter and we hope Shafaat will be releasing more of such videos soon.
The gifted imitator was first spotted on the hilarious show Banana News Network but was lost from the media till he made a comeback in the viral video.