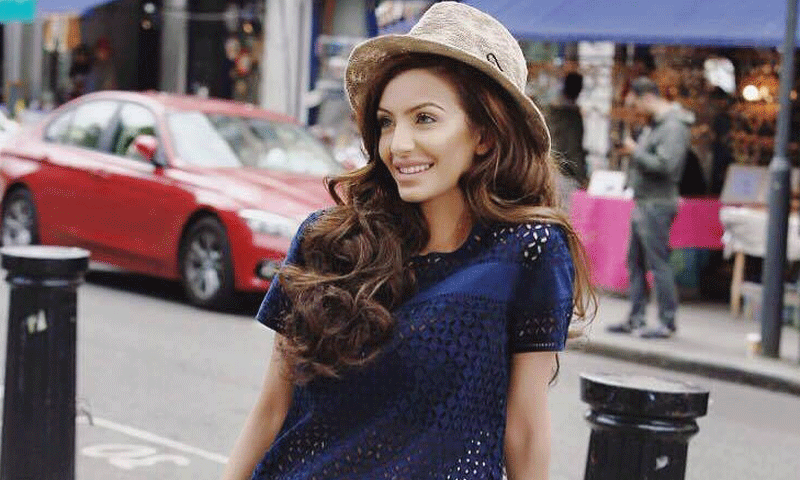 "I am so excited but at the same time I am really nervous as it is my first catwalk ever," revealed Makhdoom.
Faryal Makhdoom is the fashionista wife of the two-time World Boxing Champion Amir Khan who does not need much introduction. She is not only known as Khan's better half, Makhdoom also has a huge fan following herself. The diva has built an empire as a fashion and beauty expert. She has worked with a number of brands and has been channelling her passion for beauty, fitness, and fashion with the world through her YouTube channel and website. It wouldn't an overstatement if we say Faryal Makhdoom has become a style icon for Desi girls globally!
Makhdoom who is quite a socialite has even caught the attention of the organisers of the Asiana Bridal show who have invited her to be a part of the show by making her first ever catwalk debut.
"'I'm really excited about walking the ramp for Asiana, but at the same time I'm very nervous," she told The New Yorker.
"This is a live event, so there are no retakes or editing. I've never taken part in a fashion show before, but I'm always ready for a new challenge," she further added.
Makhdoom , who is currently based between Lancashire and New York , does keep on visiting Pakistan occasionally with Khan and their daughter to meet family and friends. Having been born and raised in Brooklyn the beauty met the boxer through mutual friends and after her marriage with the boxer has been in the limelight ever since.
Read : Faryal Makhddom collaborates with Pepe Jeans
After being invited to the Asiana Bridal Show to be held on December 4 in Birmingham , Makhdoom took to her social media pages to express her excitement to her fans in a message,
"I am so excited but at the same time I am really nervous as it is my first catwalk ever"
She also encouraged people to buy the tickets so they could come to cheer her on , not that she needs any cheering mind you as we are sure she will walk the ramp like a pro.
Faryal Makhdoom is a true fashionista who can make any outfit look glamorous with her unique style. HIP would like to wish her all the best for her very first catwalk at the Asiana Bridal Show on December 4.