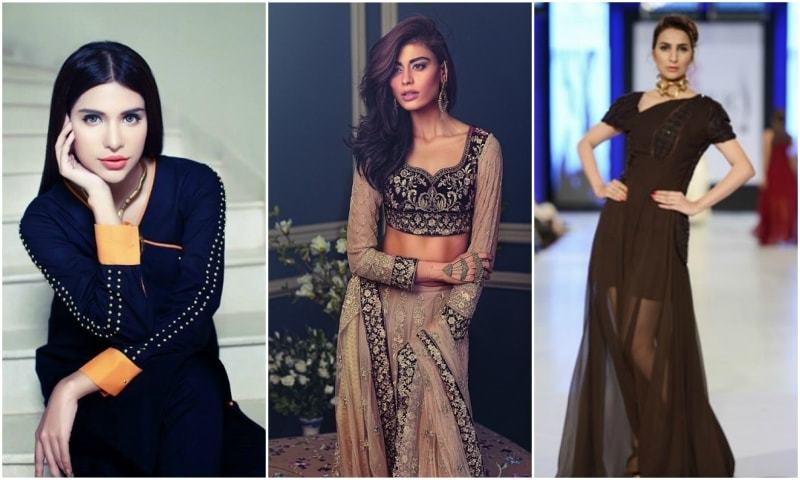 The brand has provided ladies with a platform that can launch their careers. Here's a look at a few success stories
Becoming a model in a place like Pakistan was a difficult task till the brand Veet took an initiative to launch a modelling competition. Yes, all those girls who learnt how to 'smize' after watching America's Top Model, are in luck as this particular platform is as big as any other modeling show abroad. The initiative by Veet is not only a catlayst of change, but has opened doorways of successs for many ambitious women who had always possesed talent, but were unable to find a platform that could help them launch their careers in showbiz.
Don't believe us? The fact is, the reality show by the brand is responsible for launching many beautiful faces into our industry and those names can now be seen walking the ramp and posing on billboards all over Pakistan, and even starring in films! The show not only gave these talented ladies a makeover, but also provided them with training on how they can walk the ramp and pose in front of the camera.
Here are a few names who have Veet to thank for all their success today.
Sadaf Kanwal
Sadaf Kanwal is one of the most popular Pakistani models of recent times. And it's not only her looks that have made her the favourite of every designer, but the way she rocks the ramp and brings every photograph to life. Sadaf started off her career in 2010 by participating in the Veet Supermodel contest. Even though she didn't win the competition, it only took her a few years to bounce back and leave behind many other models of her age. Since then there has been no turning back for Sadaf. The projects under her belt include numerous fashion weeks such as PFDC, Bridal Couture, and Fashion Pakistan Week. She has worked for brands like Asim Jofa, Khaadi, Maria B and many more. Kanwal is also a part of the upcoming cinematic masterpiece Balu Mahi.
Sana Sarfaraz
Sana Sarfaraz was a part of the first ever Miss Veet contest, and at that time we couldn't have imagined that she would turn out to be one of the most popular models of the industry. Even though she didn't win the contest, she continued walking the ramp for numerous fashion weeks and is now a recognized name. Known to be hardworking and professional, Sarfaraz is a favorite of many designers. She has modeled for Khawar Riaz, Keyseria, Bonanza, Gul Ahmed, HSY, Shehla Chatoor and many more! Sana Sarfaraz has also worked for a few commercials and played a supporting role in the block buster drama Zindagi Gulzar hai
Abeer Rizvi
When Abeer Rizvi entered the industry, she won many hearts with her unique appearance. She stood out among all the models due to her confidence and her height and we just knew she had a bright future in store for her. Initially Abeer stuck to walking the ramp for fashion weeks like FPW, Bridal Couture, and PFDC and later on got offers to model for big brands like Generations, Tena Durrani, Bonanza and many more! The sky is the limit for this lady and now we will be seeing her soon in the Sahir Lodhi film Raasta.
Areeba Habib
Even though Areeba Habib didn't shoot up to popularity as soon as Sadaf Kanwal did, she has now managed to create a niche for herself in the world of modeling. Known for her girl next door look and her unique walk, Areeba is a face we spot in almost every fashion show. She has also been in fashion shoots printed in a plethora of magazines and has worked for designer names like Deepak Perwani, Wardha Saleem, Sheep, Gulabo, to name just a few.
Anum Ahmad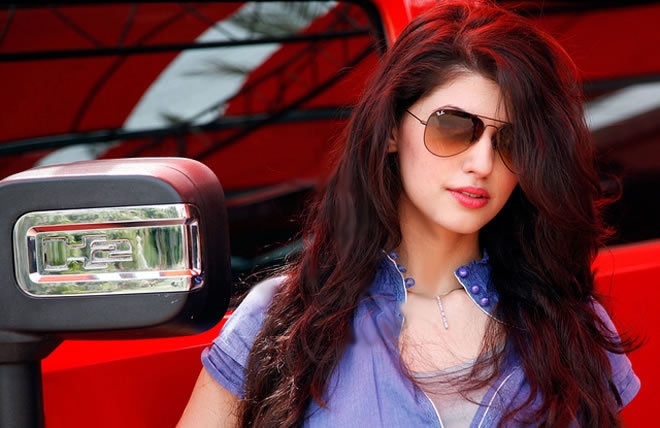 The gorgeous model who entered the industry with Veet, is now a recognized name not only because she's married to the singer Gohar Mumtaz, but also because she is a power house of talent. When Anum entered the industry, everyone was smitten by her looks and her presence on the ramp. And of course, seeing her on TV every week on the Miss Veet show led to her gaining a huge fan following. Anum Ahmad is now entering the drama serial world with Yeh Ishq and we are she will be seeing more of her in the future.