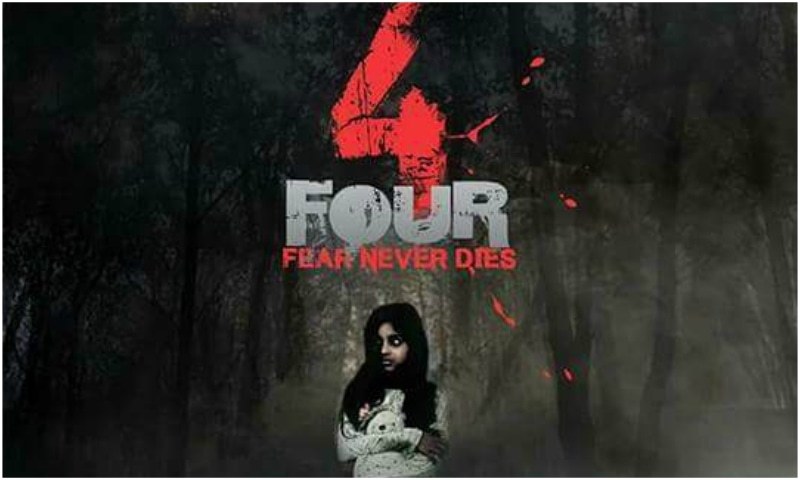 The trailer of the horror movie Four is out, and it already gave us goosebumps

Even though numerous movies are being released by the Pakistani film industry, we are still waiting for our directors to explore other genres. Apart from comedy, action, and drama, a genre that has people enthralled all over the world is 'horror', and unfortunately It has been years since Pakistan produced a good horror movie.
Well, our prayers have been answered as the Shah director, Adeel Wali Raees, will soon be releasing the horror movie Four: fear never dies. For now, the first trailer of the film is out and it already gave us goosebumps. Don't believe us? Watch the trailer of Four and decide for yourselves:
The opening shot of the first look, is of a forest; an extremely creepy forest. There are trees and mist all around and not a single soul in sight. Suddenly, amidst the trees, we see a petrified girl running away from someone. Or is it something? Suddenly she is thrown into a coffin and we hear her bloodcurdling scream as someone in a mask attacks the coffin with an ax. The trailer also has the following message: Death is the only threat to life. It chases life. Once fear reveals, it lives with you.
Whether you agree with us or not, but the first look of Four already has our hearts thudding in fear. However, the trailer still doesn't reveal whether the movie is about supernatural entities such as ghosts, or whether it's about a psychopath on a killing spree. Excited yet? Well, you just have to wait and watch what Four brings to the cinema screens!