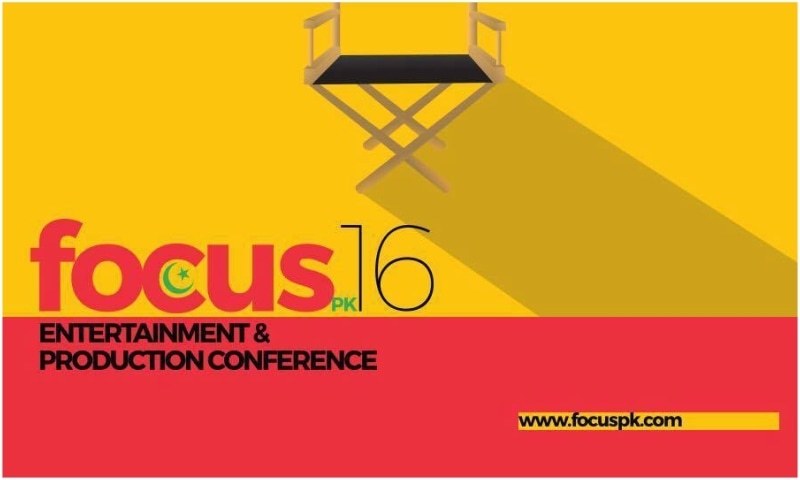 The Federation of Pakistan Chamber of Commerce and Industry (FPCCI) recently announced its first ever, National Production and Entertainment Trade Conference Focus16. The Chairperson of the committee is Atiqa Odho, and the rest of the team includes Mind Map communications, Bond Advertising, and Aikman Road Studios amongst others.
The conference is a big step towards a change as it will showcase the entire business of production, entertainment and media including TV, print, theatre, radio, film and digital. The conference will be a two day event that is to be held on the 3rd and 4th of December 2016 at Beach Luxury Hotel.
What's so amazing about this conference, you ask? Well, the two day event will be a catalyst for change as it will provide tremendous knowledge, insight, and a rare chance to hear from the industry's thought leaders, decision makers and experts. It will also provide an opportunity to directors, producers, celebrities and technical professional to interact with the media.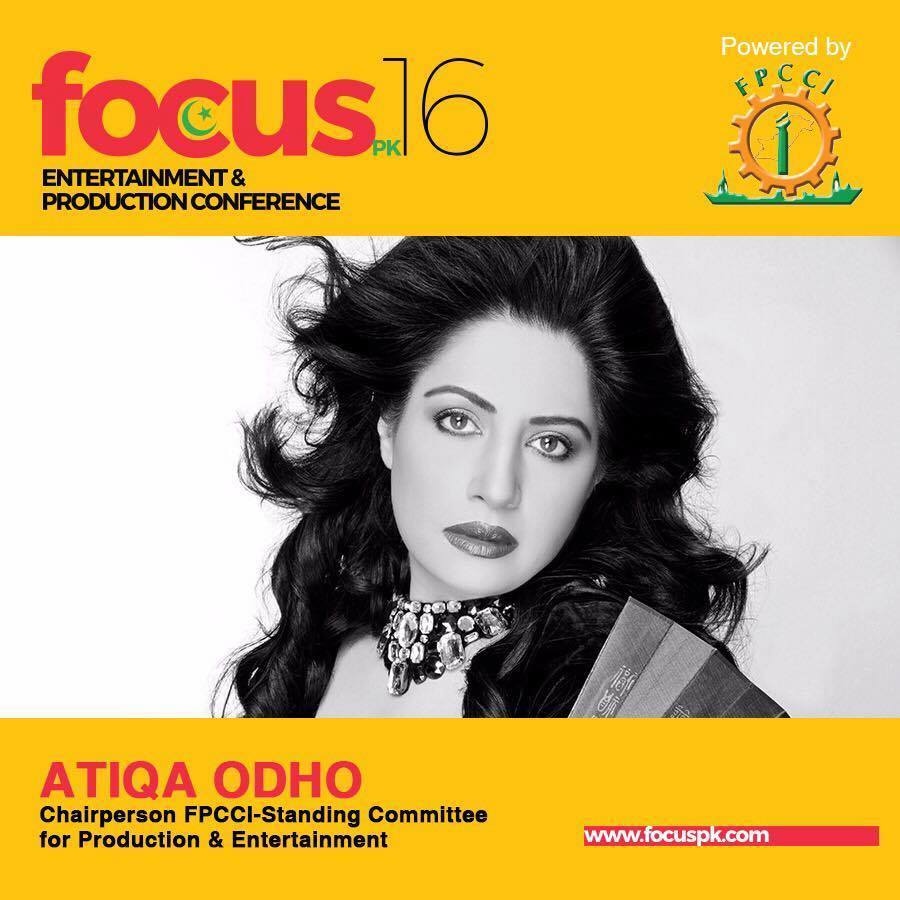 Regarding FocusPK16, Chairperson Atiqa Odho stated, "This platform will be filling a wide gap in our industry where we have resources but aren't sure how to best utilise them. We are creating a medium of interaction not only for people in the industry but aspiring filmmakers and entertainers who are students right now and don't know who to get in touch with once hey graduate. We hope to create a data base for future global collaborations."
Speakers at the conference include Minister for Information Maryam Aurangzeb, Chairman PEMRA Absar Alam, Aly Muntasir, Usman Peerzada, Maria Wasti, Sarmad Khoosat, Vasay Chaudhry, Zeb Bangash, Sarwat Gillani, Jerjees Seja, Nina Kashif, Khalid Malik, Fifi Haroon, Nadeem Madviwala and many more who will be speaking during the 18 sessions!
The aim of FocusPK16 is to empower the mushrooming industry to evolve and grow, hence its a must attend event for all those who want to learn about the industry and contribute to making a difference.
Here's a look at the schedule of the two-day event: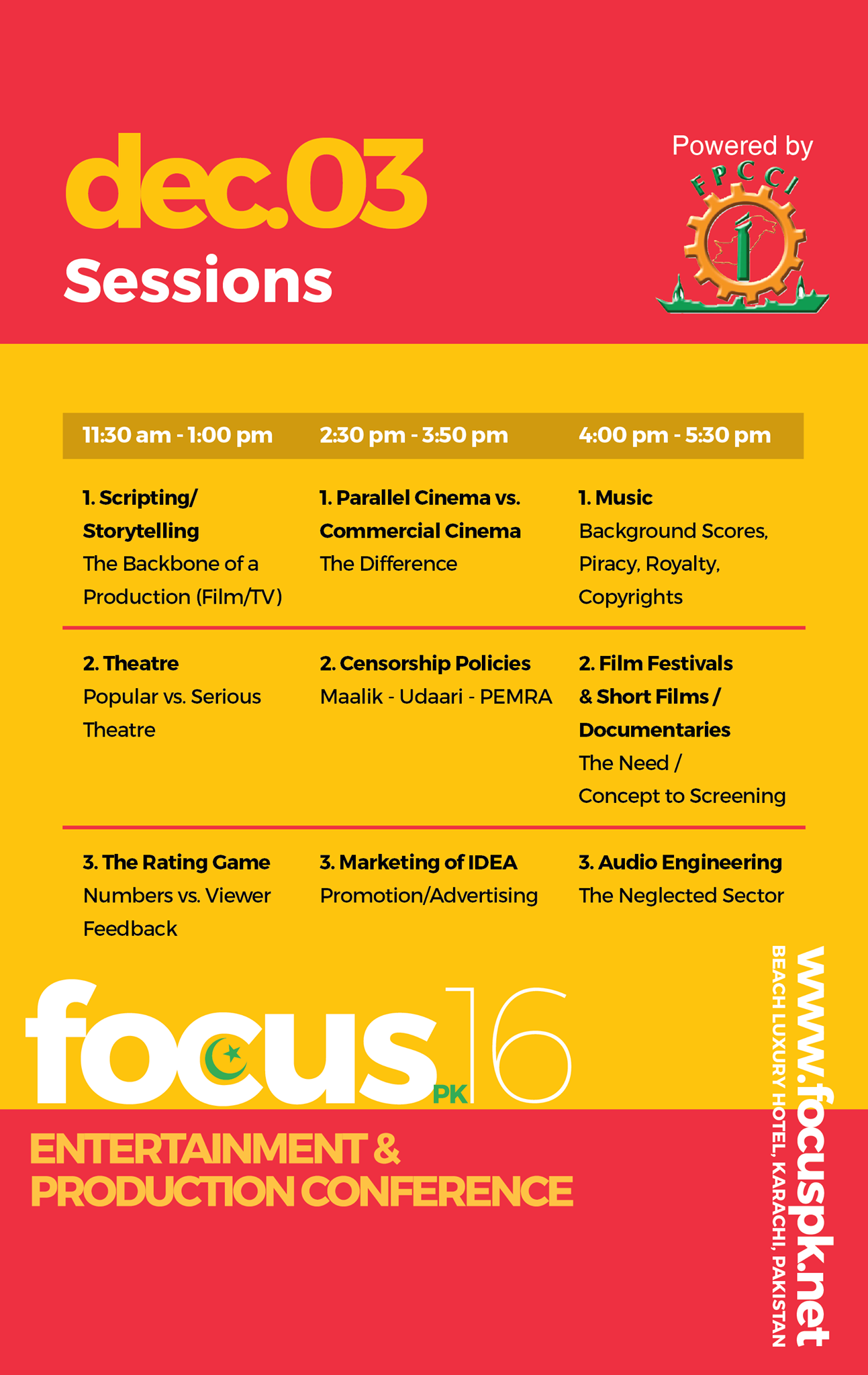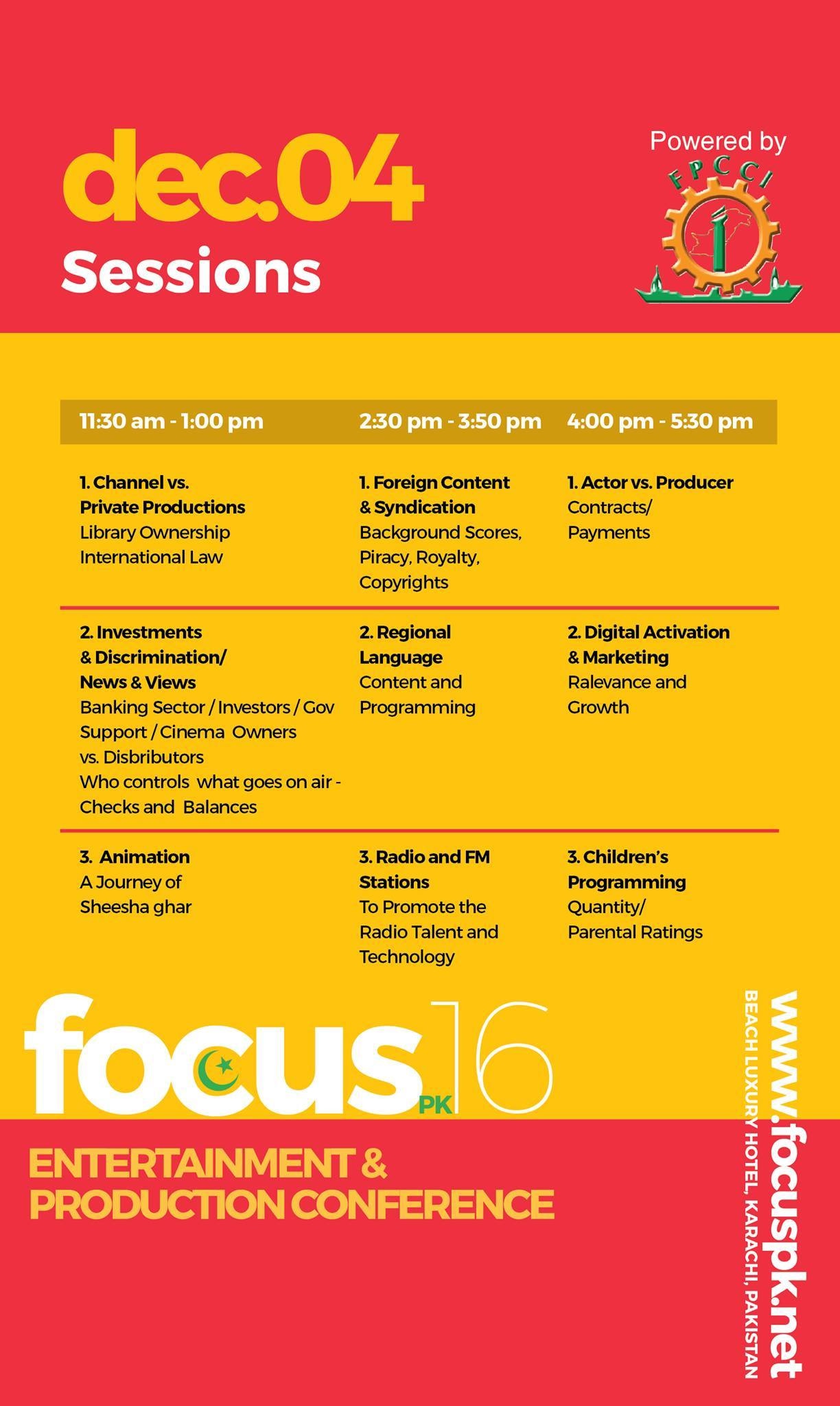 9789485/?type=3&theater