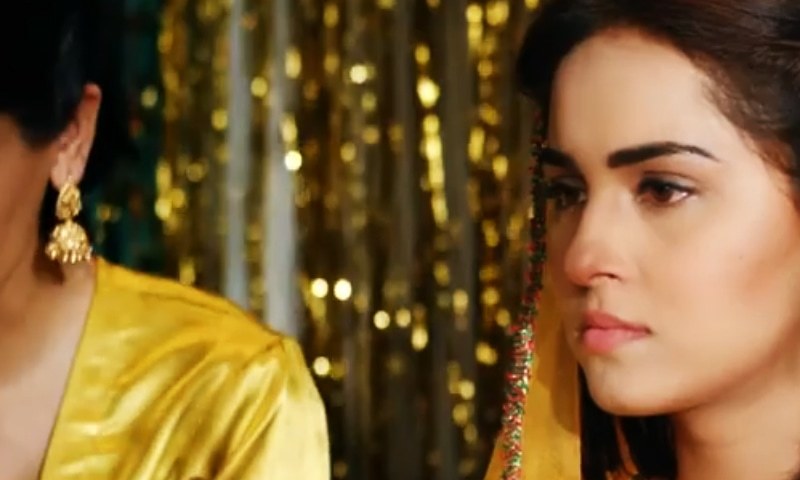 Pakistani filmmakers seem to be on a roll these days with new movies hitting the screen every season. After the latest releases like Lahore Se Aagey and Dobara Phir Se, our expectations from upcoming films have become very high. Also, adding to the list of the much-anticipated movies of this year is Saya-e-Khuda-e-Zuljalal.
SKZ released the first video song "Thora Thora" by "Irfan Saleem". After watching the video and listening to the melody, we are sure that the movie will pull on our emotional strings.
Read: Saya-e-Khudaye Zuljalal will rekindle your patriotism
The music starts off with a sad tune and we see a series of scenes featuring two lovers romancing in the fields. The dynamics of the video change and then we are shown that they have been separated and seem distressed hence the serious music symbolises the couple's misery after being estranged.
The song is sung by Irfan Saleem who successfully depicts the ongoing sadness on the screen with his vocals. It is also apparent from the video that the movie is not just limited to the themes of war and sacrifices but also has a very prominent romantic aspect in it.
Read: Saya-e-Khuda-e-Zuljalal to release on December 16th 2016
SKZ is produced by Dr Touseef and directed by Umair Fazli highlighting the sacrifices made during the partition of the subcontinent. The film will be released on 16th December 2016.