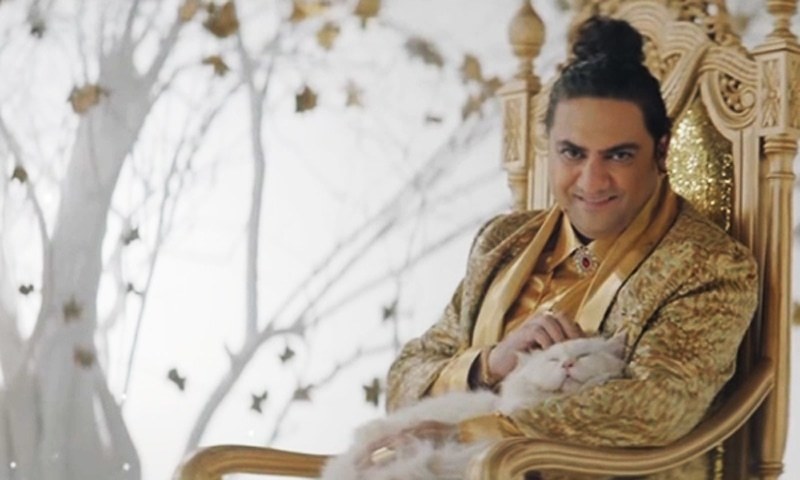 The angel made a cameo in Pakistan's first online movie 'Oye Kuch Kar Guzar' and turned it into a total treat!
Pakistan is packed with talent, and that's something we'll all have to agree with. Be it Karachi, Lahore or Islamabad, each city and its residents add something special to the country. So, what started as a celebrity city roast on social media; Ali Safina (Karachi) vs. Uzair Jaswal (Islamabad) vs. Ushna Shah (Lahore), actually turned into showcasing what these three cities are capable of creating when united. In a time where our entertainment industry is growing, Djuice came up with Pakistan's first online movie, Oye Kuch Kar Guzar which is yet another example of what amazing talent and potential the nation truly has.
Pakistan's first online movie 'Oye! Kuch Kar Guzar' is all about following your heart
Oye Kuch Kar Guzar stars Ali Safina, Uzair Jaswal, Ushna Shah, Mahjabeen Habib & Nayyar Ejaz in key roles. It is an absolute treat and can probably compete against all the big budget movies in terms of quality entertainment. And guess what? It's not even pointless, it's a movie with a motive. Like all Djuice campaigns, this too highlights the importance of taking charge of your life and making your dreams a reality. Oye Kuch Kar Guzar, stop complaining and take control!
The movie is every bit engaging and entertaining, with the perfect mix of drama, romance, music and adventure. Oye Kuch Kar Guzar is divided into five parts. The first part is the same for everyone, but as the movie progresses it gives the viewers the power to decide how they want it to further proceed. In short, the movie can be enjoyed several times by choosing different options each time.
It is a youth related story that basically revolves around Sherry (Ali Safina) who wants to become a musician. His father, on the other hand, wants him to give it up for a more practical profession. However, he leaves home to live his dream along with his friend Jango (Uzair Jaswal) and from there adventure follows.
The two bump into Xara Hayat Khan (Ushna Shah) who Sherry falls for instantly and an Urdu poetry-obsessed Shabnam Mushtaq Chaudhry (Mahjabeen Habib Khan) in the train. And this is where the story actually gets interesting; there's flirting, missing the train, fighting the goons and love advice from Taher Shah the angel!
Yes, Taher Shah makes his acting cameo in Oye Kuch Kar Guzar. Watch the link if you don't believe us.
Now, without giving any further spoilers, we'd highly recommend you to watch the movie and experience it yourself. The dialogues are hilarious, the music is catchy and the message is perfectly conveyed!
Oye Kuch Kar Guzar- The ultimate deal between a father and son!