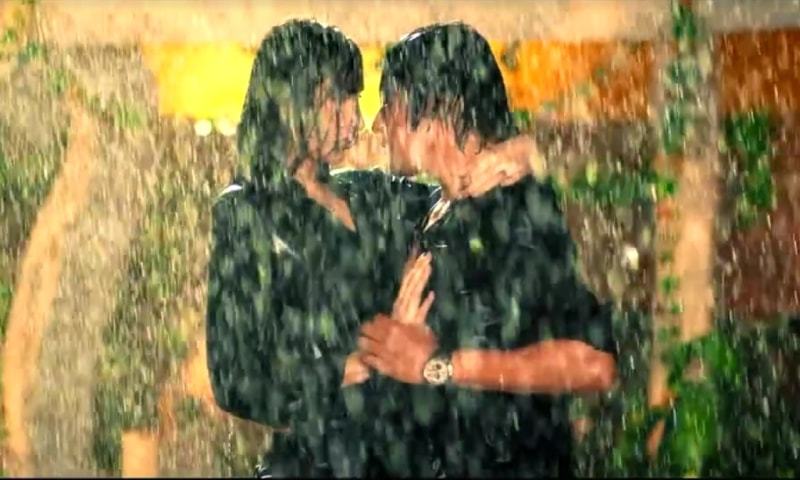 The first song 'Dil Faqeer' of Raasta was released yesterday and has got us humming to the tune.

Pakistani cinema is on the rise and it is heartening to see everyone doing their bit to elevate it further. Sahir Lodhi also decided to play his part and announced a film titled Raasta. Starring Sahir Lodhi, Abeer Rizvi, Shamoon Abbasi, Naveed Raza, Aijaz Aslam, and Saima Azhar, Raasta seems to be coming along smoothly.
Read: HIP Exclusive: "I will quit the industry if this goes on!" says Shamoon Abbasi
Directed by Saqib Siddiqui, Raasta is being termed as Pakistan's first dark action thriller by the makers. To us, Raasta doesn't look dark, but yes, it does have lots of action and cliché romanticism. The script has jointly been written by Sahir Lodhi and Shahid Naqvi, with a focus on good music, while the story, screenplay and dialogues have been written by Sahir.
The first song 'Dil Faqeer' was released yesterday. Sung by the legendary Rahat Fateh Ali Khan, the song is actually pleasant to the ears and is a sweet melody of romanticism. However, just like the trailer that looks like a bad mimicry of SRK's movies, the song gives us the same feel. Nevertheless, the lyrics are well thought out, with a pleasing poetry written by Sahir Lodhi and the locations are shot beautifully. Although we are quite skeptical about the movie, Rahat manages to make us think twice, making us assume that the script might actually be good. But let's not get our hopes high and keep our fingers crossed for now.