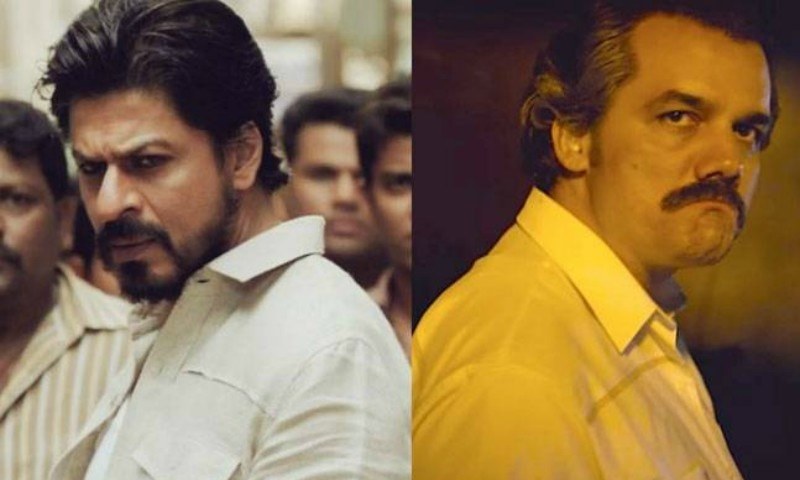 The trailer of SRK and Mahira Khan starrer Raees was released last week and broke all records with 19 million views in just three days.
The trailer was enough to get us all excited for the release but then somebody thought to tweak it up a notch by creating a mashup of the highly anticipated film with the season 3 trailer of America's most watched show, Narcos.
The mashup is bound to leave you mindblown with its accurate cuts and energising effects. The combination of the two contemptible characters delivered an impactful result. Made by Sumit Purohit, the mashup has gone viral, so much so that even SRK tweeted his excitement.
SRK applauded the mashup by tweeting, "My favourite show done on Raees dialogues. I like."
The mashup is rather fitting considering that the storyline of Narcos is similar to that of Raees. While in the latter, a big criminal Raees has to face off against a righteous cop, in Narcos, Pablo Escobar has to ward off the good cops as well.