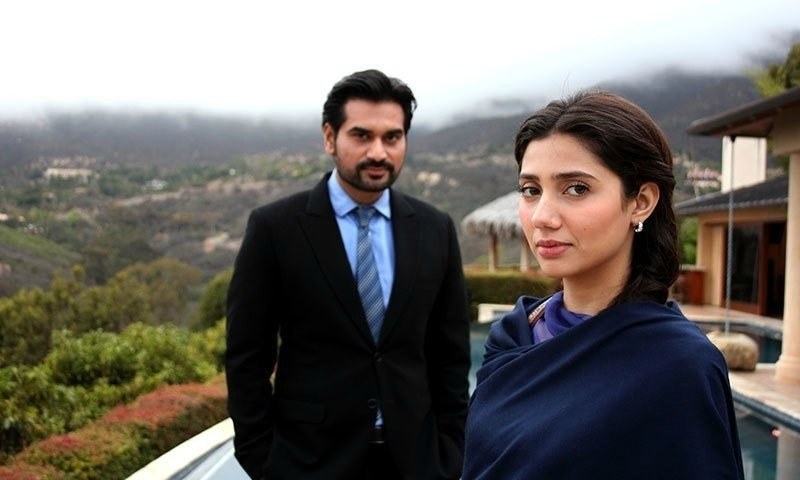 Bin Roye is a realistic drama serial with no over-the-top emotional scenes or a huge ensemble cast. Written by Farhat Ishtiaq, the story revolves around a small family and three main characters, Saba (Mahira Khan), Saman (Armeena Khan) and Irtiza (Humayun Saeed).
Read : In Review: Bin Roye looks like a film but feels like a drama
With few episodes feeling like a drag, the past two weeks of the show have completely turned the story around, giving it the much-needed pace it lacked. Last week, the sudden demise of Saman in a car accident left us shocked. We couldn't help but feel sad for Irtiza and their son, Maaz who are now left all alone.
Seeing Saman die in front of her, Saba is devastated and blames herself for her sister's death. She recalls how she had once wished for her to die. However, Saba had only wished for Saman's death in an emotional state and never wanted it to actually happen. Since amma is the only one who knows what is going on in Saba's mind, the caring dadi tells her to pray to achieve mental peace.
On the other hand, Irtiza doesn't dwell in isolation after Saman's death. Instead, the makers have done a great job on showing him as a strong protagonist. His past helps him cope with his wife's demise, as he had also lost his parents at a very young age. Keeping in mind the future of their child, Irtiza decides to move on with life. We can't help but applaud Ishtiaq's brilliant sense of writing, as she has written a very mature character through Irtiza.
This week's new twist in Bin Roye is that noticing the intimacy between Maaz and Saba, amma decides to tell her son (Javed Sheikh) that it would be ideal if Irtiza married Saba for the child's sake. She is in favour of the marriage because once Saba marries someone else the little boy will be left alone, once again.
But both Irtiza and Saba refuse to get married as they can't imagine marrying one another after the tragedy. While Saba becomes furious with such a suggestion, Irtiza, on the other hand, handles the situation very calmly. He tells her how he has always loved her like a brother and she deserves someone who can love her the way she deserves. This conversation between the two melts our hearts and we can' help but admire Irtiza.
Read : Of tears and melodrama: HIP goes behind the scenes of Bin Roye Ansoo
Trying to escape from Irtiza or her guilt, Saba decides to marry Safeer (Junaid Khan) whose mother has no clue that he has married a Hindu in America. While Safeer comes across as a hypocrite for not telling the truth about himself, we also see Irtiza taking interest in Saba and sensing that she is not happy with the proposal but is still willing to marry.
Will the next week's episode be the one where Irtiza finds out the truth about Safeer and breaks their marriage? We can only wait to find out.
The only issue we have with Bin Roye is that the show shouldn't have been made in both a movie and drama because the majority of us have seen the film and so the suspense element is lost. You know how it will end.
But having said that we will still continue to watch it till the end, only to see Humayun Saeed and Mahira Khan share some amazing on-screen chemistry. Their acting is so natural that you can't help but form a personal connection with the two characters. Penned by Ishtiaq, the story is of love and loss, beautifully presented to end our Sunday nights on a relaxing note.