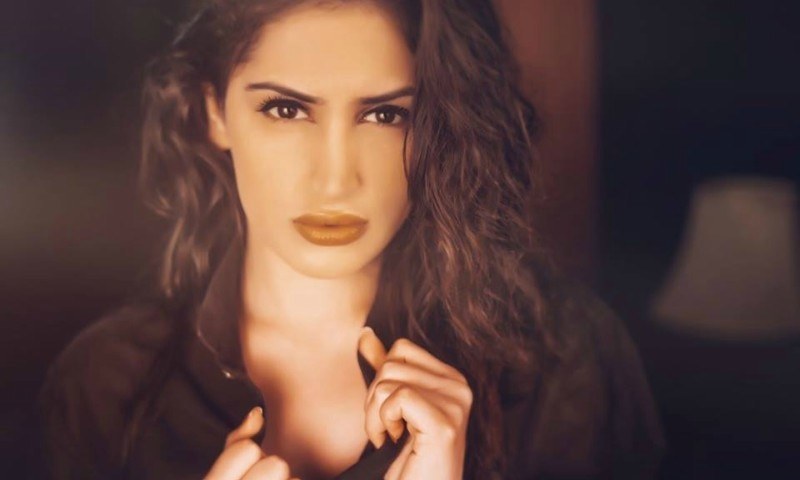 Arriving from London, Meher is the new actress in town who is gearing up to welcome 2017 with a bag full of projects.
While the world loves to watch Bollywood movies, there is no denying the fact that Pakistan is known for the remarkable dramas it produces. Being fascinated by the growth and potential of our drama industry there are many actors and models who want to try their luck in this particular area. Some even leave the West and travel all the way to Pakistan to become a part of this growing industry. The latest example is a UK based actress, Meher Imran.
After having done theatre in London, Meher is currently based in Karachi and shooting for a drama called Roshni. The newcomer has also done few commercials.
Wanting to know a bit more about the young and aspiring actress we decided to have a little rapid fire round with her. Read along and enjoy our little question and answer session.
What are the three things that you cannot live without? It has to be my phone, sugary foods and my hand sanitizer.
A song which is stuck in your head these days? Ain't my fault by Zara Larsson.
One actor with whom you would love to work with? I would love to work with Keanu Reeves as he is one hell of an actor!
Major turnoffs? When people talk in a boastful manner, I just can't stand that.
Who is your biggest inspiration? Without any doubt my mum.
Describe yourself in 3 words Caring, enthusiastic and ambitious
Which was the last book which you read? The Girl on the Train by Paula Hawkins.
What is your favorite perfume? Deep Red by Hugo Boss and Sexy Little Things by Victoria's Secret.
Are you a night owl or a morning person? Night owl
If you had one super power what would it be? It would be to read people's minds.
Which is your favourite city? London! Obviously
Do you have a nickname? Many friends call me from different nicknames. Family nickname is too embarrassing to disclose here.
What do you love about Karachi? Everything! I love the modern atmosphere and the efficiency in people as well as the professional work environment. Other things are the food, weather, attractions and oddly enough I find peace in living here.
How did the play which is currently on air Roshni happen? I was referred to Asad Jabal (director of Roshni) who therefore called me for an audition. My expressions and dialogue delivery was praised and I bagged a role which is yet to appear on the soap.
What is next for you in terms of work? I have a few projects in the pipeline for 2017 which are yet to receive confirmed dates. In the meantime, I am a part of a few TVC's as well as shoots and I look forward to doing some quality work in the coming year.