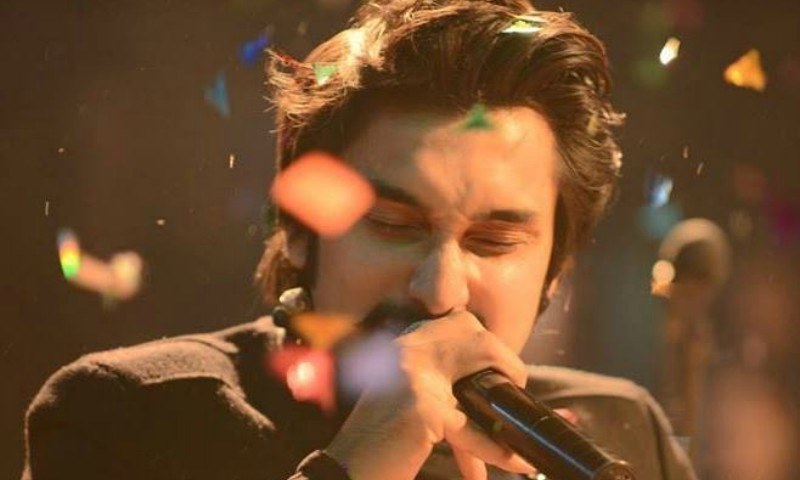 Jaswal surname is synonymous with talent, class and good looks. The three brothers are the heartthrobs of Pakistan but the youngest of the clan has recently caught our attention. After making his mark in Coke Studio and venturing into movies and dramas, Uzair Jaswal is now coming out with his own music album.
Uzair Jaswal who pulled on our emotional strings with singles like Nindya ke Paar, Tere Bin and Bolay is all set to release his debut album Na Bhulana on the 28th of December.
While speaking to HIP, Uzair revealed the genre of his upcoming album:
"The songs are about love and heartbreak. The lyrics reflect how I have dealt with love over the past 10 years of my life"
If we do the math, it seems that the pop sensation fell in love for the first time when he was only 14. Wow! Now, wouldn't it be interesting to hear an entire album that features the dashing heartthrob's love life? The evolution will come out through his music and make everybody who has ever been in love relate to it.
Uzair also enlightened us about his genuine motives behind the release of this album:
"I have been singing since the age of 14 and I always wanted to release an album and the same brands who used to tell me that they would support me refused to help me when I needed them until NewYorker Pizza jumped on board".
Uzair realises that brands don't want to take up albums because they don't make profits. He is doing this for the passion he has for music and how we can't just sit around waiting for seniors to start releasing albums again. He is doing it because his love for music is genuine.
Uzair's passion for music is not just heartwarming but also very adorable:
"This will make me happy because three years down the road, I'll feel good about the fact that my music went out there through an album and people heard it as my point is just to distribute and it isn't about money".
We must admit that Uzair's decision to release an album during a time when even artistic and creative decisions are based on economic gains is not just bold but also remarkable and we are sure he won't disappoint us.
The launch for the album, Na Bhulana will take place on 28th December in Islamabad so get your hands on the invites. HIP can't wait to review it.