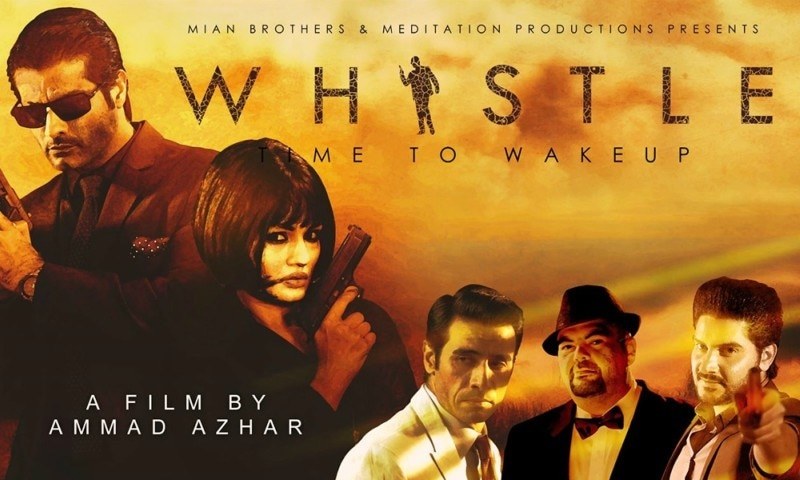 The movie that will highlight the country's effort in combating drug trafficking, failed to impress us

Yet another trailer of a Pakistani movie has been released, and unfortunately, it didn't reach up to our expectations. Yes, the trailer of Whistle is out, and frankly speaking, it made us yawn.
Produced by Mian Mohammad Yasin and directed by Ammad Azhar the start of the trailer was engaging with a few interesting shots, but unfortunately, the rest was rather unimpressive. The story penned down by Shafaq Ammad lacked the depth which it needed, especially since the film is dealing with a topic like drug trafficking.
Read : Get ready for 'Whistle' - a film on drug trafficking
The only saving grace in this movie seems to be Sohail Sameer, who impressed us with his portrayal of an army officer in Saya-e-Khuda-e-Zuljalal. However, his presence isn't enough to compel us to take our families to the cinema and spend three hours there.
Whistle has been shot in Islamabad and is expected to release sometime next year. The movie includes names like Sohail Sameer, Farhan Ali Agha and Tatmain ul Qulb in the cast.