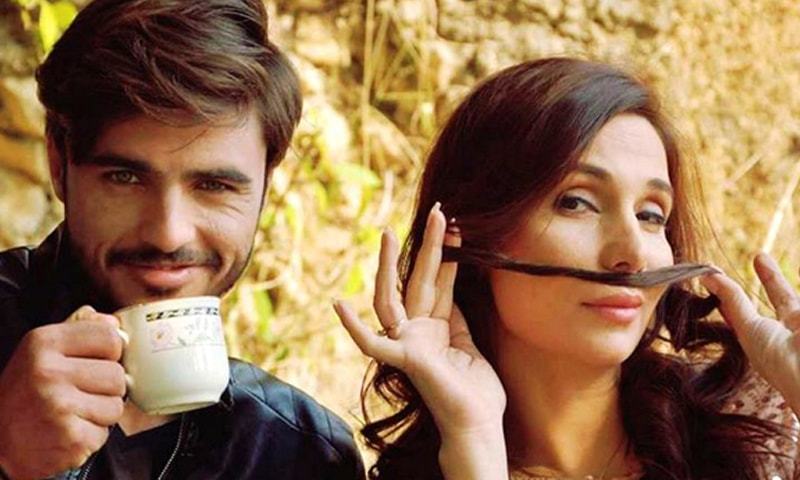 From what started as a viral photograph of a pretty boy selling tea has turned into the hottest sensation turning everything he touches to gold. Well, not really gold, but every project that he's associated with does get a lot of hype and publicity. That probably is exactly what Muskan Jay had in mind when she decided to team up with Arshad Khan to make her song go viral.
Arshad Khan shocks us with an intimate photo-shoot.
The BTS shots went viral and started a fresh new debate as soon as they surfaced the internet. What wasn't a respectable profession is all a-okay for Arshad Khan now? Fashion shows, movies and now this intimate song video; there is absolutely nothing that he has a problem with it seems.
Have a look at 'Beparwai' by Muskan Jay featuring the blue-eyed boy:
After watching the video and listening to the song we've come to a conclusion that everyone thinks that they can sing. And well, we hate to break it to you but singing does require talent and not everyone is that gifted. Muskan might be Mrs Pakistan but she looks like she's putting a lot of unnecessary effort in her vocals and emotions. On the other hand, Arshad Khan looks rather uncomfortable and out of place.
Oh, and guess what? The music is by the same Arbaz Khan who was shaking and grooving with Mathira earlier.
'Beparwai' makes it to our list of the worst songs of 2017 already.