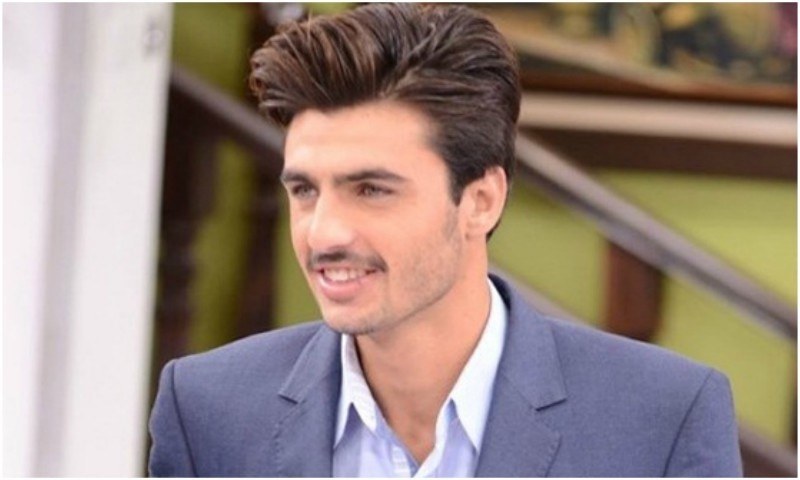 Popularly known as Chai Wala, Arshad will mark his acting debut with Kabeer.

It was just two days ago when the song featuring our very own Chai Wala, Arshad Khan Beperwai was released. In the Muskan Jay's song we saw Arshad romancing and dancing with the singer and prior to that a photoshoot of Arshad, drenched in a pool went viral. We thought our blue-eyed boy was living the dream but seems like Arshad has had enough of the glamour already.
Read: Arshad Khan shocks us with an intimate photo-shoot.
In an interview with a leading local channel, Arshad apologised to his fans and loved ones for the pictures he deemed 'inappropriate' doing the rounds. Talking to the anchor he said, "I apologise for the pictures. I shouldn't have made them and they wouldn't happen again."
In fact, when asked about his future projects and plans after his debut movie Kabeer's release, Arshad was quick to say that he isn't interested in working in films any more.
Read: Arshad Khan to play Nouman Javaid's younger brother in Kabeer
"I was lucky to have landed the offers and would continue if it is a good project. But won't be doing movies anymore as my family members are getting upset."
Seems like the glitz and glamour for our Chai Wala are about to come to an end. As much as we loved seeing Arshad making it big with a personal manager and security personnel on board, we can't help but rejoice on this moment of relief.
No more pictures of Chai Wala taking over our walls!