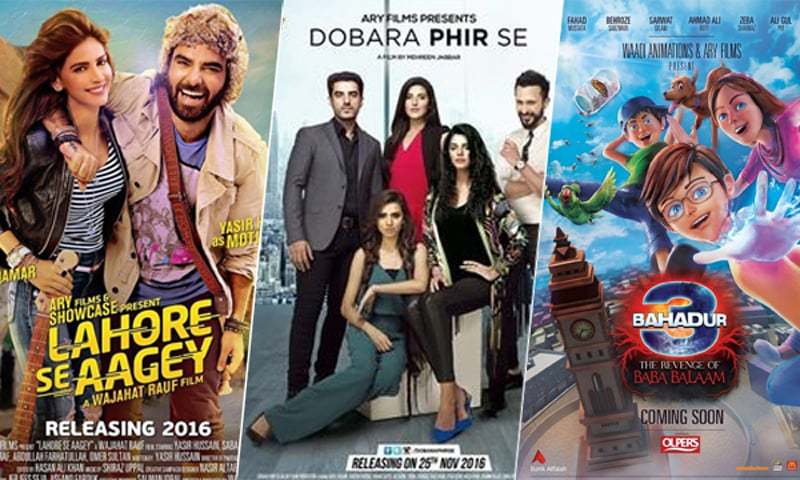 In a time when most say Bollywood ban will be the death of Pakistani cinema, 3 Bahadur 2 proves otherwise.
Perseverance is failing 19 times and succeeding the 20th. Reviving an entire industry is not easy, it'll take commitment and continuous effort and that is something Pakistani filmmakers know for a fact. It hasn't been easy with no Bollywood movies contributing to the cinema business in the past three months. Yet, there have been 11 local releases, out of which the highest grossing were by ARY Films.
Box office report: Lahore Se Aagey reigns on cinema screens
As per Box Office Detail the top five grossing movies this time are Lahore Se Aagey (ARY Films) Rs9 crore, 3 Bahadur 2 (ARY Films) Rs6.25+ crore, Dobara Phir Se (ARY Films) Rs5+ crore, Saya E Khuda E Zuljalal (Footprint) Rs75 lakhs and Salute (IMGC) Rs45 lakhs.
Out of the 11 movies released that collectively added Rs22 crore approx, around Rs20.5 crore approx is credited to ARY alone.
Box office report: 3Bahadur 2 and Saya e Khuda e Zuljalal
With a number of Pakistani movies releasing this year in 2017, let's see how well the industry revives. Balu Mahi, which is releasing in Feb is one of the most expensive movies of the year with great expectations attached. Will it be able to recover its cost? It might be hard but it sure isn't impossible.
More power to Pakistani cinema.