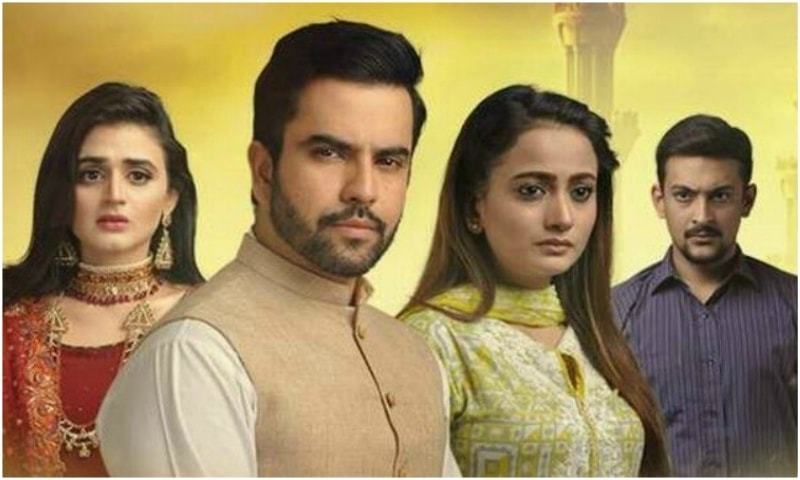 The stars of the serial without a doubt, are Junaid Khan and Hira Mani

Since 2016, the production house Six Sigma Plus has been on a roll, and this year too, they have managed to impress with the play Sun Yaara. The serial has a great star cast and is directed by Danish Nawaz.
Let's be honest here. the story written by Asia Mirza is not anything unique, however, the play still manages to impress by recreating a perfect family atmosphere, and introduces a love story that everyone will be addicted to.
The first episode starts off with a reunion of cousins, mamus, and khalas, who come together to attend a wedding in Karachi. Among the guests are Roshana (Hira Mani), along with her Dadi (Samina Ahmed), who arrive at the wedding to meet Roshana's Khala (Nida Mumtaz).
Read :The upcoming serial Sun Yara is a family drama with a promising cast
While Lali's house is buzzing with hyper people, we see one individual stand out from the crowd, and that is her brother Talal (Junaid Khan). A doctor by profession, he is the most sober character out of all them. He doesn't have the time, or the patience to tolerate childish behaviour.
So, when Roshni aka Roshana hurts her ankle at the airport, he's not at all sympathetic and tells her to be more alert, and simply pop a pain killer to get on with her day. For us, the highlight of this play is definitely the chemistry between Talal and Roshni.
However, we see a love triangle form before anything even happens between Talal and Roshni. Where Talal has no time for women, Lali's soon to be sister-in-law Tania ( Ghana Ali) has her eyes on him.
Read : Junaid Khan and Hira Mani have a great on-screen chemistry in Sun Yara
The stars of the play, without any doubt, are Junaid Khan and Hira Mani. They not only good together, but have the correct chemistry that the lead pair needs to have.
Overall, Sun Yaara is off to a good start and we look forward to watching it next week on Monday, 8 pm, on ARY Digital.