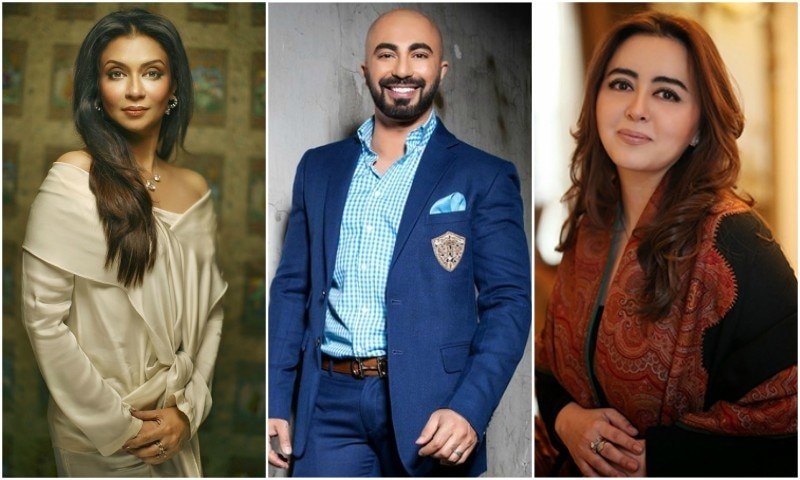 The Fashion Parade Bride will take place on the 6th of February at One Marylebone Church.

Sadia Siddiqui who has had a successful run of Fashion Parade in London for the past four years is gearing up once again to present a Fashion Parade Bride and Luxury Pret in London. The show that will happen on the 6th February, will celebrate the milestones of Pakistani Fashion and will be held in a church, making it the first time for any South Asian to be holding a bridal show there.
According to a lifestyle and fashion blogger, the CEO of Mustang Productions revealed how she felt that the Fashion Parade Bride was a natural extension of the Fashion Parade. On being asked what all she had planned for the event Sadia said,
"Fashion Parade Bride will take place at One Marylebone Church in London. So far no one but the British have been allowed to do a show there."
Read : Burberry's youngest model to walk for Ali Xeeshan
The Fashion Parade is not just going to be limited to the well-known designers but it will be a blend of successful designers and upcoming talent. The concept behind organising the show in London especially at a church is so that Pakistan's fashion becomes accessible to the buyers beyond the South Asian diaspora.
Designers like HSY, Nomi Ansari, Shamaeel Ansari, Maria B, Sherezad Jewellery, Nilofer Shahid, Saira Rizwan, Seher Tareen and Rani Eman will all be part of the show. Considering this year will mark the country's 70th birthday, Sadia feels the World of Fashion has done rather well and designers from our country are worthy of catwalks anywhere in the world.