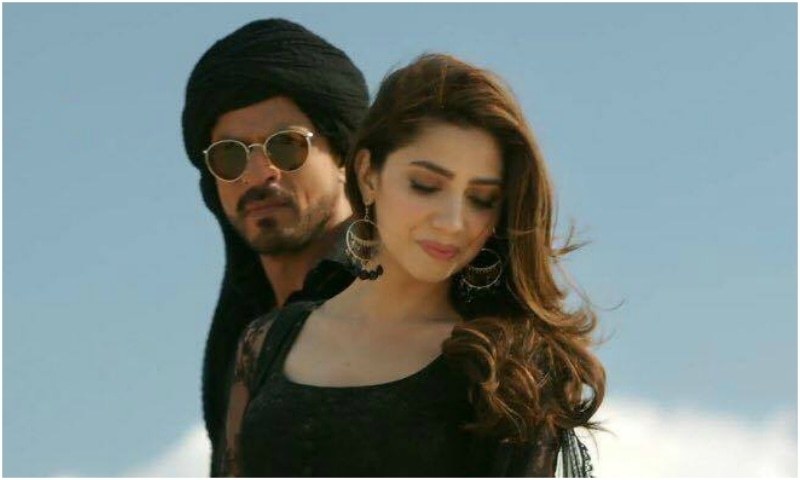 The video of the song Zaalima from Raees is out and you will fall in love with the chemistry between SRK and Mahira
After Bollywood put up a ban on Pakistani artists, there were rumours that Mahira Khan's role in Raees had been cropped. But after watching the video of Zaalima our hearts were put to rest as Mahira ruled the song!
The video starts off with a sequence in a desert, and immediately Kajol came to our minds. Shah Rukh has been a part of similar romantic songs before, but it's safe to say Mahira rocked Zaalima more than anyone else could have. Goodbye Kajol, Mahira Khan and SRK sizzle more on screen!
In the song, Shah Rukh Khan looks as handsome as ever, and of course, no one else can match the energy he brings to the screen. However, we feel great pride in saying that Mahira Khan did not fizzle in front of SRK and has managed to maintain a striking presence. And we must say, she looks as beautiful as ever in all the looks for the song. The red dress look though, is the sexiest of all!
The highlight of the song, however, is the sizzling chemistry between Shah Rukh and Mahira. Oh my god, they just look oh so perfect together! The way they maintain eye contact, made us get butterflies in our stomach. And don't even get us started on the intimate scenes!
Zaalima is a dream come true for all SRK and Mahira Khan fans, and we bet no one can deny the fact that they make a gorgeous on-screen couple. Come on India, you can't ignore this chemistry!
And imagine Mahira Khan was worried about how they will look together on-screen. Yes, if we grew up watching SRK/Kajol, now we want to grow old watching SRK/Mahira!