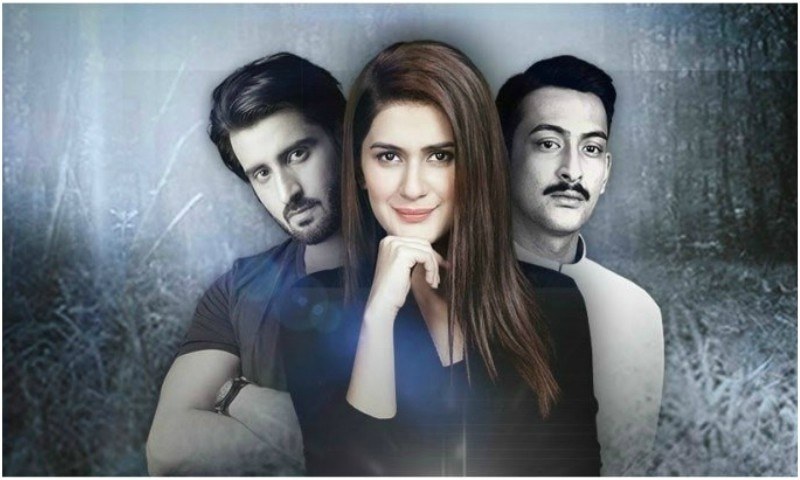 While the promos of Andaz-e-Sitam suggested a serious play, we feel the first episode which aired last night was a breath of fresh air. The episode was rather different, and in fact light and interesting. Here's what happened in the first episode
The stars of the show are Ali Ansari, who plays the fun loving Samar, Kubra Khan as Ayat, and Faris Shafi as Salman.
Written by Enam Hassan, the episode started with Irsa Ghazal, who is the head of a NGO and was all praises for a women protection bill passed by the government. Like many corrupt politicians in our society, she is an angel in the public eye, but a shrewd person in real. She has a spoiled son Wamiq (Aagha Ali), who is a chain smoker and a womanizer, and not exactly a nice person.
On the other hand. we see a loving family comprising of Ayat, her brothers, bhabi and parents. Ayat is studying abroad and we see her come, to give her parents a surprise in the first episode. Now, here's the twist, Ayat's bhabi, has a brother called Salman played brilliantly by Faris Shafi, who seems to like her a lot but has not told her as yet. He is like a gentleman, very soft spoken and well read.
Read : Kubra Khan is the only saving grace in Andaz-e-Sitams trailer
The episode ends with the family gathering to welcome Ayat home, and her elder brother glaring at Salman and we feel he doesn't like him much. How could anyone have a problem with a nice guy like Salman?
Directed by Ali Hassan, the first episode introduced us to the characters quite well, but one thing which we found annoying was Wamiq constantly smoking, and the "smoking is injurious to health" sign flashing on the screen.
Ali Ansari, lit up the screen with his presence and fun remarks. Another actor to look out for is Faris Shafi, who has a very dignified and old romantic hero persona attached to him. You can say he is our local version of Clark Gable.
Off to a nice start, we look forward to watching the second episode of Andaz-e-Sitam produced by Big Band Productions, because in the next week's promo, we saw Ayat and Wamiq interacting with each other in a not so friendly situation. So tune in to Urdu 1 next Thursday at 8 pm, to see whether this play makes it to our must watch list.