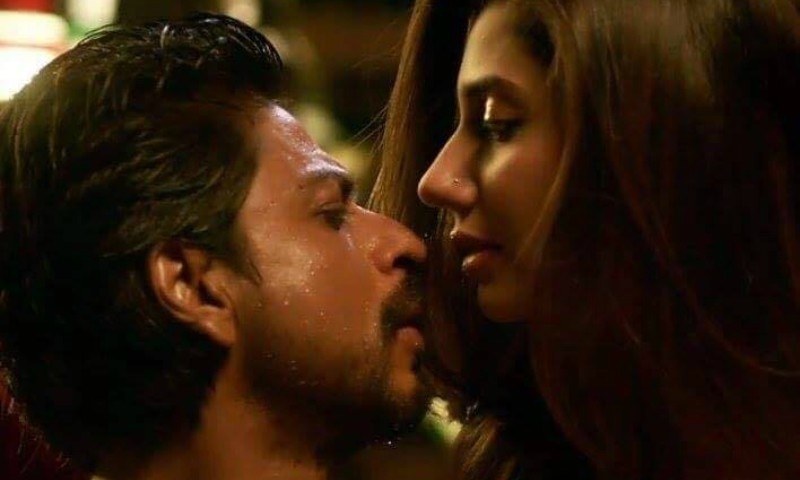 The song Zaalima from Raees was received greatly by everyone.

Zaalima, the song from the upcoming movie Raees, featuring Shah Rukh Khan and Mahira Khan was released yesterday and everyone instantly fell in love with it! While we compared Mahira to Kajol, others praised her for how gorgeous she looks in the video. However, it's her female co-stars' reactions which caught our attention the most.
Read more: Mahira Khan: SRK's new Kajol in Zaalima
Yes, gone are the days when we used to hear about female celebrities hating on each other, because nowadays, our celebs continuously show signs of sisterhood on social media. For instance, Mahira had Ayesha Khan's back when an Instagram-based blog said something off about her.
Read more: Mahira Khan and Aisha Khan prove why sisterhood is important
And last night, we saw our female celebs unite, when many began to gush over how great Mahira Khan was in Zaalima. HIP has handpicked a few female celebs and their love for Mahira:
Tooba Siddiqui, one of the most gorgeous and experienced model's of the fashion industry just didn't praise her, but also told her that she has made Pakistanis proud.
Maya Ali asked Mahira to stop being Zaalima, aka stop being so breathtakingly beautiful.
Meesha Shafi expressed her enthusiasm and support by saying that Mahira will "make history". And then we say female celebs hate each other. Certainly not!
Mawra Hocane went all the way and declared Mahira as SRK's queen and guess what? We agree, because, Mahira does scream royalty in the song as she owns the screen space.
However, it wasn't just the women on this side of the border who were all praises for her. Harshdeep Kaur, the Indian voice who debuted with Bin Roye's Ballay Ballay sung Zaalima too, and is all praises for Mahira as she called her unbelievably beautiful.
And not just the women, but Indian men from their film industry were all praises too: