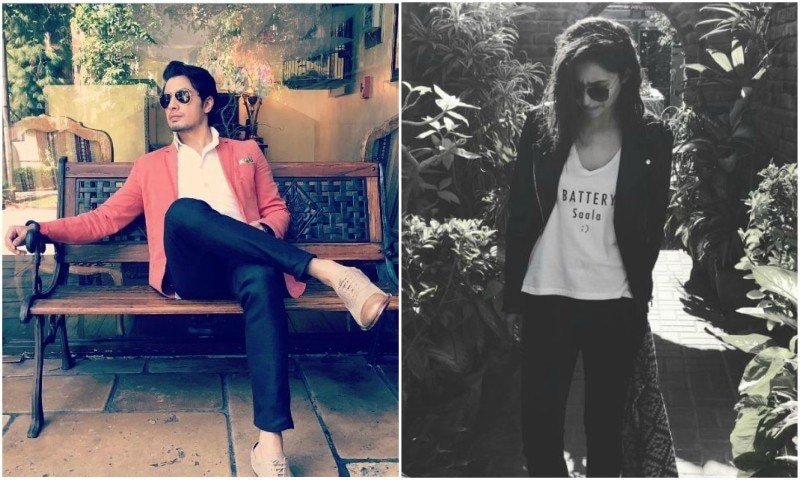 As much as we love Winter for the chill in the air and the countless cups of chai we can drink, while enjoying a good book cosying up on a couch, we also love the fashion that it brings.
Winter wear and layering up are a true testament to fashion, because it's usually just easy to put on a pair of joggers, a hoodie and socks and relax at home.
Here are 10 best looks our celebrities have been sporting to give you some winter style inspiration to look your best and stay warm throughout the cold:
1. Mahira Khan looks cool and casual in a leather jacket, white tee and black jeans. Just right for the barely-there chill in Karachi.
2. Doll-face Humaima Malick looks super chic in this maroon, belted wrap. Warm yet stylish!
3. How cute does Mawra Hocane look posing away with a life-size Olaf?! That puffy jacket and her Adidas sneakers pull the look together.
4. Always the stunner! Model Sadaf Kanwal is absolutely killing it in this winter chic look. From the yellow top and white draped blazer, to the patches on her ripped jeans and the two-toned heels – we love it all!
5. Supermodel Amna Babar nails the winter chic look in these on-trend matching separates by Rema & Sherbano.
6. Any man who can wear a pink blazer and get away with it, has our heart and soul! Ali Zafar already had us with his vocal prowess, but man can the guy dress!
7. Bilal Ashraf looks mighty fine in that jacket and those black aviators. And his dimples just make us swoon.
8. Oh Shahzad Noor, can that gorgeous face do any wrong? We love love love the leather biker jacket. Dapper even when he's casual!
9. Feroze Khan is turning up the heat in that yellow sweater! Men who dare to wear anything other than black have a thumbs up from us.
10. Even in the most casual clothes, Fawad Khan looks like a dream.