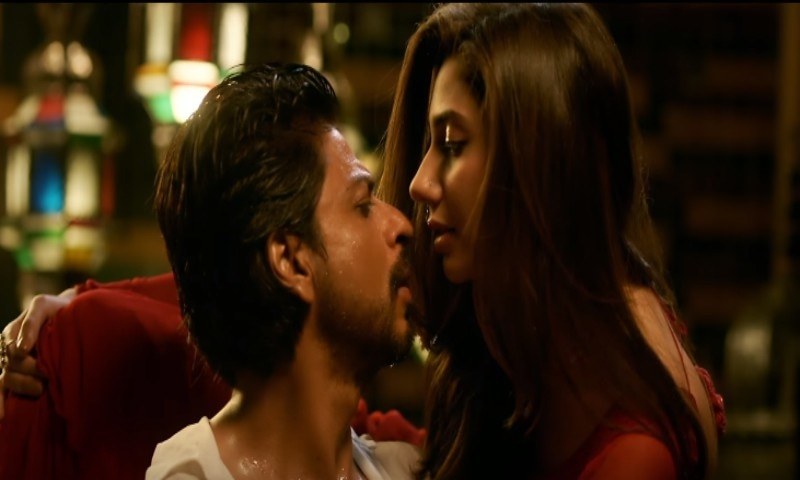 Raees is all set to release on the 25th January in India and globally but we are not so sure about Pakistan.
The upcoming Bollywood film starring the king of Bollywood, Shah Rukh Khan and our local queen who reigns on so many hearts, Mahira Khan is all set to release on 25th January. As much as we would love to see their sizzling chemistry in our local theatres, the decision to allow Pakistan to screen the movie is still uncertain.
Read: Mahira Khan shines in Raees trailer
Pakistani cinema owners have begun to screen some Indian movies like Pink that were released earlier or during the voluntary ban put on Indian films by our cinema owners. However, when they are applying for the No Objection Certificate (NOC) for new films, the receiving end has not been quite welcoming. But the efforts to bring back Indian films are still in action. And the new movie in talks is none other than Raees.
Badar Ikram, Head of HUM Films confirmed to HIP:
"The contract of the movie is with us. HUM group already has the film. We are just in the process to get the NOC and we are hoping that the government agrees and we get to release the film."
Raees's trailer and its new song, Zaalima have taken both India and Pakistan by the storm. While Indians drool over the glorious SRK, we are more than excited to see our local diva owning the screen space with India's biggest star, while hoping that we get to see the movie on our own screens.
Read : Mahira rules over 16 million hearts with Zaalima
We really hope that Hum Films gets the approval and the permission to release the film, proving that art is beyond borders. After all, who wouldn't want to see Mahira rocking her Bollywood debut.