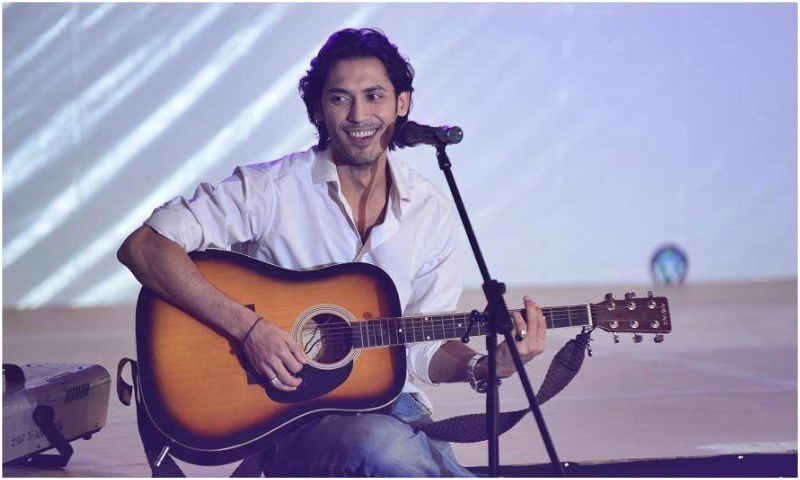 Pakistan's music industry has been gripping hard on the road to success. After a few bumpy rides, it's slowly picking up pace and another person trying to help it grow is Umair Khan. The pop singer has although actively been pursuing singing since the past eight years, 2017 will mark his commercial presence in the music industry.
At the beginning of January, Umair's teaser of his first-ever video song titled Dastaan was released and it immediately caught our attention. As our anticipation to its release and interest in the song grew, we got in touch with the singer to know everything about his musical journey.
Here is all that the talented singer had to say:
When will the song officially release?
The song will release in the end of January.
What is the genre of the song?
I have tried to fuse in two to three genres, from rock music to bluesgrass. However, I would personally like to call it indie rock.
What is Dastaan about?
I have written the song myself, penning lyrics that reflect my personal experiences. Although it talks about a relationship, it is atypical with an indie rock feel to it. It is also my very first professional shoot and shooting the video in Islamabad was quite interesting.
What expectations do you have from your fans after its release?
I have already played the song during underground jamming sessions and have received a very positive feedback. People loved it and in fact, even starting singing along as I played, and that was quite overwhelming. So I am really hoping that people would appreciate and like Dastaan.
How has your musical journey been so far?
The first time I ever wrote a song was eight years ago and I had been practising since then, experimenting with music. In between I also sang a song written by my mother for a TV channel but have never been good in marketing myself. But now I am ready to be heard commercially with Dastaan and my upcoming album.
Which singers do you draw your inspiration from?
My favourite is Mohammed Rafi but Kishore Kumar and Junaid Jamshed have also been great source of inspiration. I don't believe in limiting myself to one genre or one person, so I also listen to Junoon, Noori and Aamir Zaki to keep myself motivated.
Dastaan teaser has got us anticipating its release and we are sure you would love it too. The music does remind us of the golden musical era of the 70s.
Watch the teaser here: