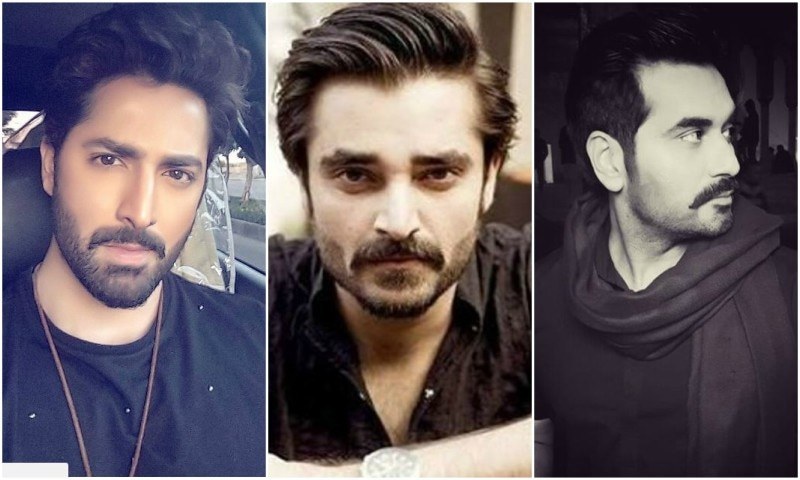 Since the beginning of time, facial hair on men has been considered a quality that shows masculinity. It is a feature all young pre-pubescent boys can't wait to have – because it is the transformation from a boy to a man.
We at HIP love bearded men, and of course we know not ALL men can pull off the rugged look. However, we have gone through countless pictures to make the list of 10 men who are killing the bearded look.
Have a look:
1. Osman Khalid Butt
Comedian-turned-actor Osman Khalid Butt not only makes us gush with his convincing acting, he also makes us look twice with that beard he rocks.
2. Bilal Ashraf
Beards are one thing, but beards and dimples? Bilal Ashraf, we are definitely in your fan club.
3. Danish Taimoor
Danish, we are loving that beard on you!
4. Fawad Khan
Clean-shaven or bearded, we love you either way Fawad.
5. Imran Abbas
Okay, we know that's not a proper beard – more of a stubble, but Imran Abbas still looks handsome. We don't think he should ever be without facial hair.
6. Tapu Javeri
We think it's physically impossible for Tapu Javeri to look bad. The beard totally makes his entire look complete.
7. Shahzad Noor
Even with a goat in his hands, Shahzad Noor looks super handsome. Please don't ever lose the stubble, in fact, we say grow the full-on beard.
8. Hamza Ali Abbasi
So we may not agree with your views all the time, but we do agree with your facial hair.
9. Humayun Saeed
Okay we know it's not a proper beard, but we are totally digging that moustache Humayun!
10. Ali Zafar
We love what you have going on with the subtle amount of facial hair Ali Zafar, but we think you could definitely pull off the look of a proper full-grown beard.