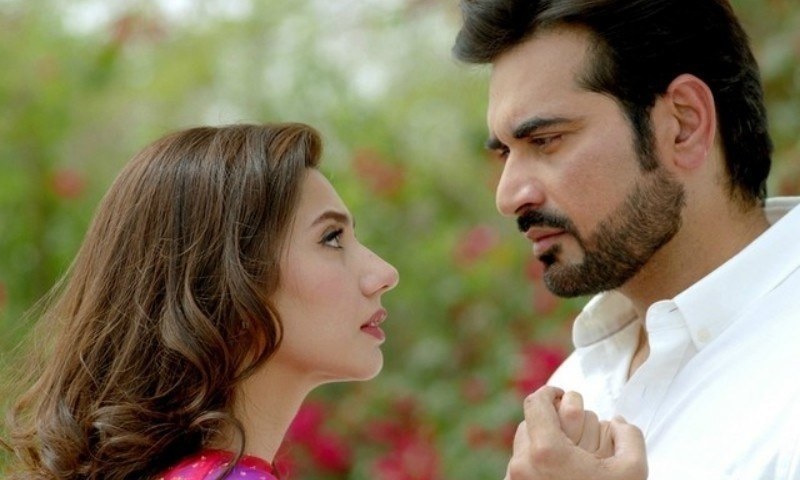 Mahira Khan as Saba is brilliant, and perhaps the only actress who could portray the innocence and insecurities so well
The past two episodes of Bin Roye have perhaps been the most interesting in a long time, because they were fast paced and the story began to move forward. Momina Duraid has directed these few episodes quite well, capturing Saba's ( Mahira Khan) hurt, anger and anxiety quite realistically. With Irtiza ( Humayun Saeed) going to America to finally see Safeer (Junaid Khan) and discovering he is already married, the story this week took a new turn. Yes, now Irtiza himself wants to marry Saba,
Where initially Irtiza never wanted to marry after Saman's death, he is now ready to accept Saba because he feels after the divorce from Safeer, she has begun to go in a shell. And since Saba hates him now, Irtiza figures that perhaps marrying Saba will give him a chance to rectify their strained relationship.
Read : In Review: Bin Roye makes our Sundays better
By now we all have seen how rigid Saba can be, but since her only weakness Amma wants her to marry Irtiza, it was given that the wedding is bound to happen. As predicted, Saba says yes and becomes Mrs Irtiza. Even though this was something she had always wished for, her guilt stops her from accepting Irtiza with all her heart.
Saba continues to get flash backs on how she wished for Saman's death, and she has an anxiety attack when she enters Irtiza's room after marriage. With Irtiza determined to bring the old Saba back and not bow to her demands of being left alone, we are waiting for the moment Iriza finds out why Saba is running away from him.
Mahira Khan as Saba is brilliant, and perhaps the only actress who could portray her innocence and insecurities so well through dialogues as well as facial expressions. Humayun Saeed continues to make Irtiza unique with his sober attitude.
Read : In Review: Bin Roye looks like a film but feels like a drama
Momina Duraid and Shehzad Kashmiri have directed a drama which some might find slow at times but we like the simple, detailed and realistic approach which is attached to this play. Not to mention how appealing it is visually.
We just hope that the next few episodes don't focus only on Saba constantly running away from Irtiza, and Saba blaming herself for Saman's death.